Season 1 Opening Credits
And now, time for a new saga: the Mighty Polymorphin' Power Rangers. Join Randy the Red Ranger and his team as they battle the forces of evil to save Faerun!
Theme song
Introducing - the Rangers! First we have Randy. Raised on tales of Rangers past, Randy followed his skill in throwing things to become an archer, specializing in crossbows.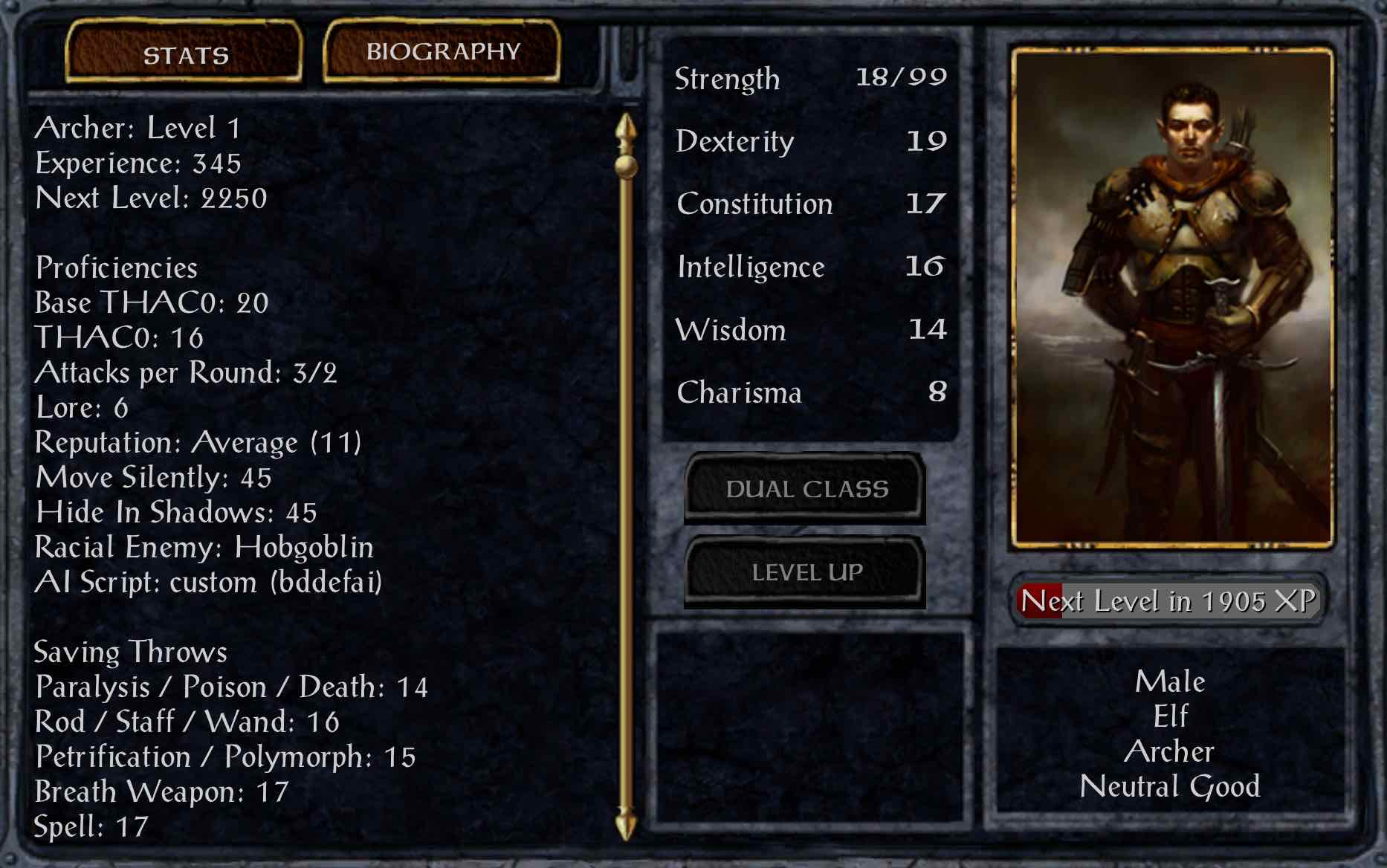 As he was a very tall and strong elf, the other residents of Candlekeep tried to push Randy to master the longbow, but he persisted in his plans. He has heard tales of a legendary crossbow that will make it all worthwhile, and a companion piece that will allow him to transform and take his place as a true Power Ranger.
Second, the feisty thief/mage Imoen, the Pink Ranger. She fights with bow and spell, then transforms into an ogre to smash her foes from behind!
Third, the stoic monk Rasaad, the Yellow Ranger. He fights with fists and fangs, transforming into a wolf whenever he can!
Fourth, the arrogant cleric/illusionist Quayle, the Blue Ranger. He has many spells to cast, but when the going gets tough he becomes a Flind to chop his enemies to bits!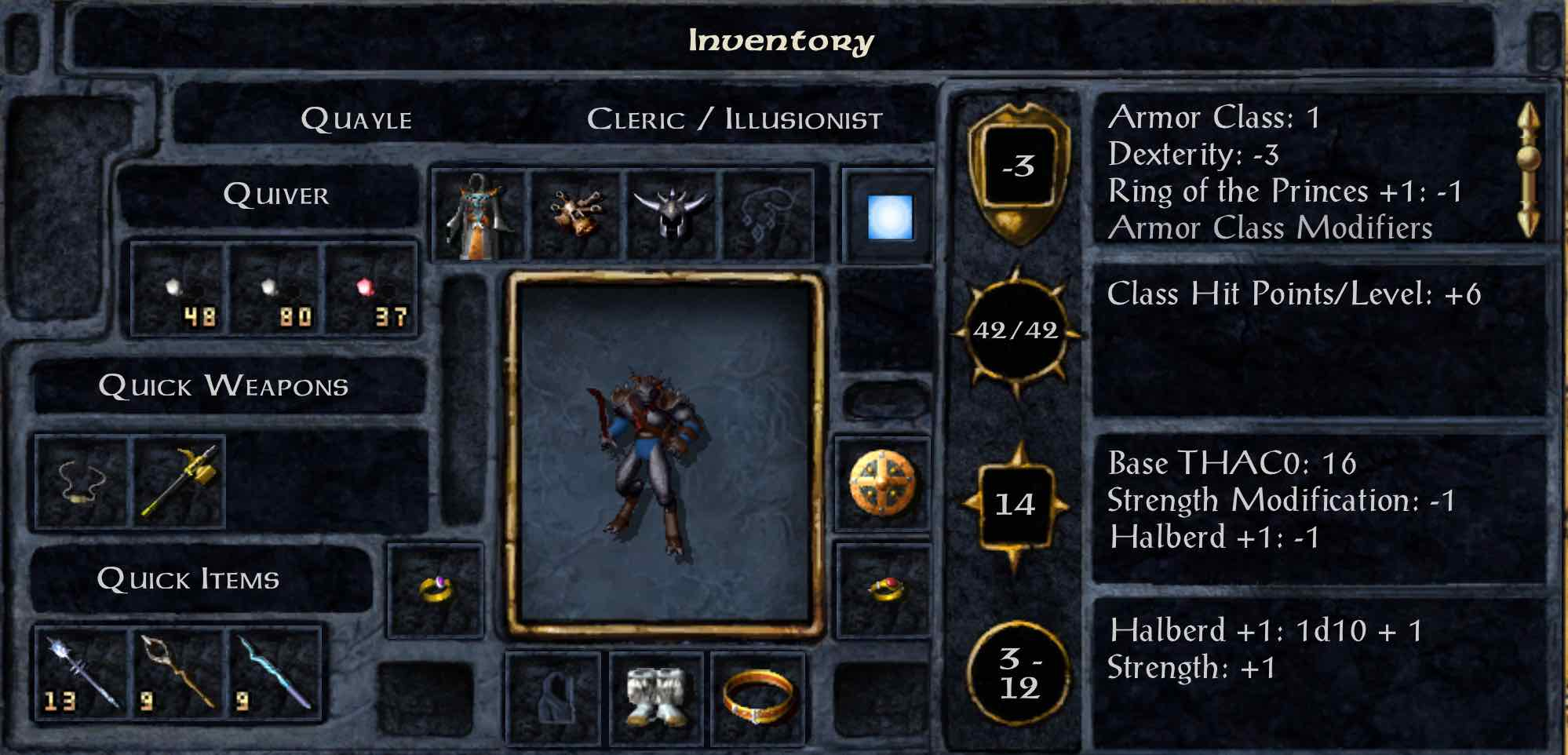 Fifth, the feral avenger Faldorn, the Green Ranger. She draws upon nature's fury to fight, transforming into one of several forms when battle calls!
The standard version of Faldorn is an unkitted druid, but I'd say an Avenger is thematically appropriate. She has been tweaked to gain all benefits and drawbacks of the kit; more spells known, more shapeshift forms, restricted armor, and 2 points less Str and Dex than the standard version.
SCS improved shapeshifting is in effect, so she will be able to transform at will. Unlike in my all-werewolf party, the shapeshift tokens will only be used by their creator Faldorn.
The team, together:
Cut, cut. You're supposed to look away from the explosions, not towards them! ... What? The effects budget ran out? OK, I guess we'll have to use that shot anyway.
And while others will join the party for a time, none will truly be Power Rangers. Gaining the power to morph is a difficult task.
The Mentor: Gorion, a wise and aged wizard, has raised Randy from infancy. He has heard rumors of a new evil rising, capable even of sending agents into Candlekeep! It is no longer safe even in this fortress, so Gorion leaves with Randy, on a journey to gather a team of Rangers to face the evil.
The Villain: Hidden behind a menacing mask, all we see is an armored figure of a terrible warrior. Even his name is hidden from Randy and friends - but the threat he poses is clear.
Footnote:
Randy is named after the great pitcher Randy Johnson, who spent the best part of his career with the Seattle Mariners and then the Arizona Diamondbacks. Left-handed and nearly seven feet tall, with a sidearm throwing motion, he was an utter terror to left-handed batters while still being quite effective against the more common right-handers. His nickname, one of the best of the modern era, was "The Big Unit".
Mods in use: BG1 NPC Project, BG1 Unfinished Business, Portraits Portraits Everywhere, Sword Coast Stratagems.