I have purchased five (yes, 5) copies of this game to host multiplayer LAN events across four Steam accounts that I own, and one that a friend owns. Exactly zero of these installs permits multiplayer to launch due to the (now that I've googled the problem) common issue that the copy protection cd key not working as advertised.
When launching NWN:EE from Steam, or just launching nwmain.exe normally, clicking the Multiplayer button provides this error:
I have left this window up for several hours. Nothing ever happens.
If I launch nwnmain.exe as as administrator (right-click run as admin, not run as different account) the same button gives me this:
Per other support threads posted in multiple incidents, I've checked the Documents\Neverwinter Nights folder to find that cdkey.ini is not being created: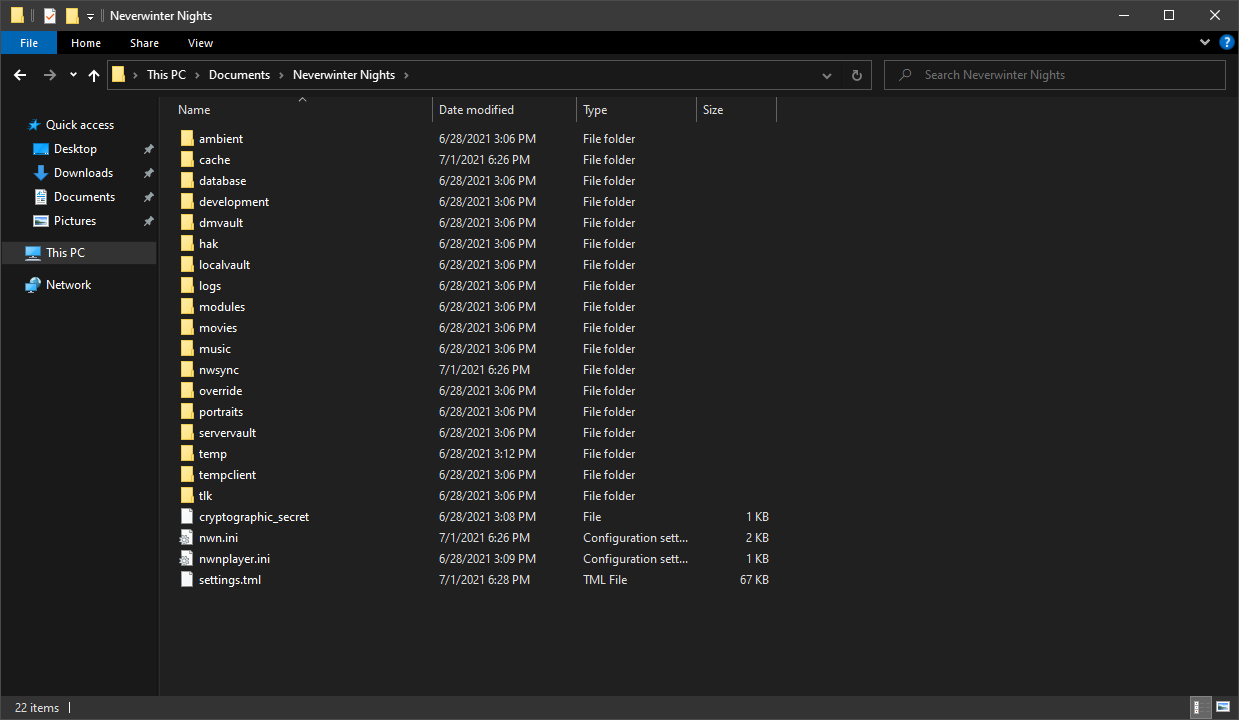 UAC is turned off by policy on all of my machines:
Defender Firewall has proper permissions set for nwnmain.exe and nwntoolset.exe, which were created as part of the install as I did not create these rules:
I have tried opting into various of the NWN:EE beta versions via Steam, but that did not result in any differences in behavior.
The place where one would find a cd key (in the "manage" context menu) there is no option for viewing the cd key.
There is not any third party AV software running. These machines are all current builds of Win10 that are patched to current. All necessary frameworks are installed. All drivers are up to date. I am a government IT contractor who has extensive experience and can assure that there are no obvious or simple settings issues that are the problem. Every other app and game runs from within my network without issue.
What is the next step to resolve this issue?