Hello, friends.
I just wanted to let y'all know that, inspired by the game music thread, and another thread in which I mentioned it, I went out on the internet this morning, and searched for a way to play Dark Wizard again.
Lo and behold, you can download it and play it for free!
You need three file resources, and the best place to get them all is here:
1) the emulator software that will play the game for you:
http://www.romnation.net/srv/emulators/93/smsgg/Fusion-v3-51-for-Windows.html
2) a thing called a "bios" file, that replicates the hardware of the Sega CD system:
http://www.romnation.net/srv/roms/51779/genesis2/SegaCD-68k-BIOS-U.html
3) the game itself:
http://www.romnation.net/srv/roms/44428/segacd/Dark-Wizard-U.html
And here's a very good tutorial about where to put all those resources: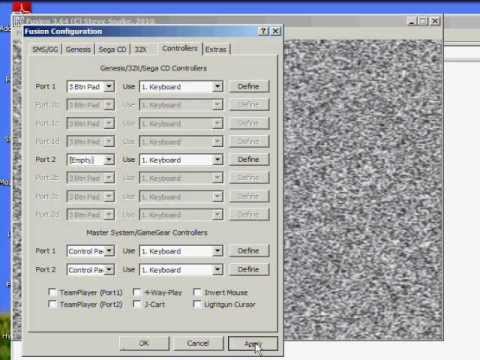 There's one thing the tutorial doesn't tell you, and I only lucked into the solution by fiddling randomly. The Dark Wizard Download doesn't give you a proper .exe or "image" file of any kind. What you need to do is make a folder and name it "Sega". Then make a folder within that folder for the Fusion software, and name it "Fusion". Then, extract the .bios file into that folder.
Then, *and the video does not tell you this*, you need to extract your Dark Wizard .rar into the Fusion folder,
but then, you need to right-click on *that* folder, and click "extract here", to unpack all those resources into the Fusion folder, even after having done the first extraction of the whole folder.
Once you have done that, your Fusion software will be able to find and load a .rar folder that is mysteriously labeled "Track".
Then the game will run.
And, oh, what a game it was/is! I am having more fun than I've had since 1995, when Baldur's Gate was nothing but a gleam in Bhaal's eye.
I can give all kinds of hints and tips, if anyone is interested. If anyone needs me, I think I'll be playing Dark Wizard now until BG2:EE comes out!
Cheers!
BTW: For roleplaying immersion, you *need* to find options, and turn ON "Battle Display: Real". That will change those boring, cold text results into glorious animated cartoons, with hit point bars displayed, fantastic music, and animations that grow as your "pieces" class advance! For some reason, nobody on YouTube who has posted about Dark Wizard seems to care about these glorious battle animations - I'm not even sure if they know that they exist!