Dark Dreams of Furiae - a new module for NWN:EE!
Buy now
[Item] Ankheg Armor usable by Druids (bug or no?)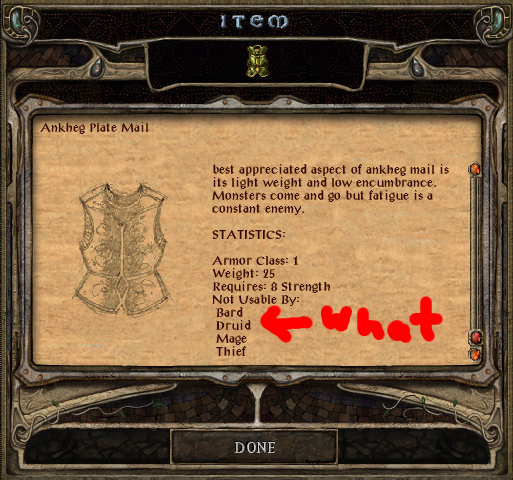 Current Behavior: Druids can equip Ankheg Armor, including Avengers who are supposedly unable to equip anything heavier than leather armor (confirmed in BG2 and BGtutu)
Expected Behavior: Druids of any kind cannot equip Ankheg Armor unless they are also multi/dual-classed with Fighter, OR item description claiming Druids are barred from equipping the armor should be removed.
Post edited by Balquo on