New Premium Module: Tyrants of the Moonsea!
Read More
Arkham Horror
So ... I know Talisman may be a more appropriate board game to talk about on these forums, but Arkham Horror is just too god damn awesome to not mention. So, anyone played it?!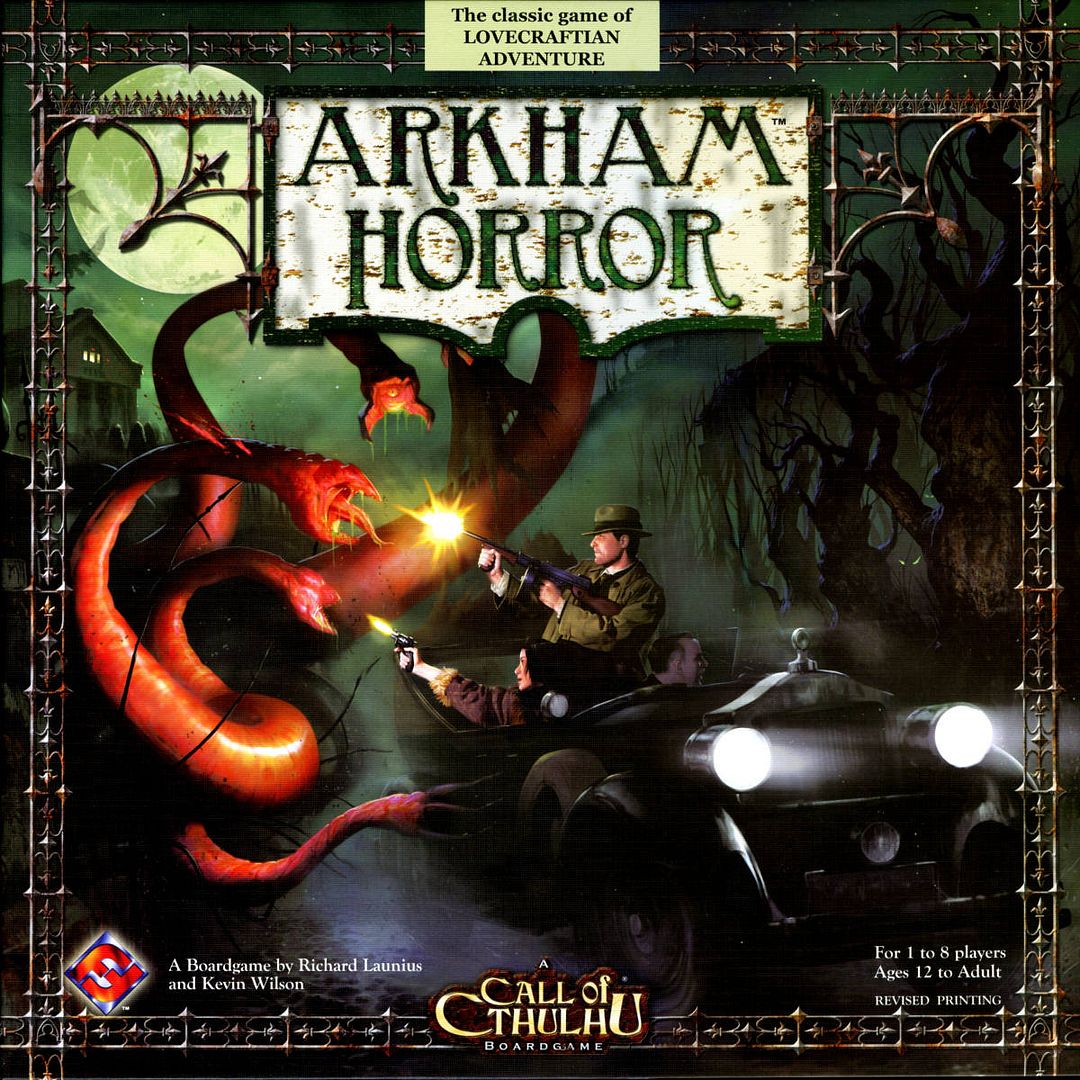 http://www.fantasyflightgames.com/edge_minisite.asp?eidm=6
If you're unaware of what exactly Arkham Horror is, it's a co-operative (my favourite word) complex (and I mean complex!) board game set within Lovecraft's spin chilling mythos. It's TOUGH and will result in absolute FAILURE the majority of the time. How can you lose against the board you say? Well you work alongside your friends (or alone) with multiple investigators of whom you command, they are all very Lovecraftian in their personalities and professions (Psychologist, Actress, Reporter, Writer, Doctor, NUN etc). These investigators are working together to keep Arkham (the city in which the game is set) safe from a dormant yet ever present ancient evil that will eventually awaken and wreak havoc upon the world UNLESS the investigators act quick enough! A big part of the game is exploring Arkham and its famous locations (cited all throughout Lovecraft's works), adventuring through mystical portals into alien lands, battling monstrosities, keeping an eye on your investigator's sanity (yes they can go insane!) and trying your best to stay alive. It's crazy awesome and I love the 1920's theme, riding around on a motorcycle as the investigator Sister Mary, blasting Elder Things, Cultists and Nightgaunts left right and centre with a shotgun and sanity draining spells is too much god damn fun!
BUY IT.