Posted a long time ago about Salix's let's play of Baldur's Gate, which has since got some positive feedback.
Glowing terms such as: 'far too slow paced to watch all at once' and, 'I was cringing at the screen', as well as 'not bad' have already been used!
But seriously, this is a relaxed, character driven, non-shouty roleplay, which may give you some ideas or inspiration for your own playthrough. (That may be being presumptuous).
There's no meta-gaming ( I wouldn't know how) but I'm familiar with the basic mechanics of the game. Also, there's editing which cuts out inventory management, random trips to stores etc.
So anyway, the most recent episode has gone up which will give you a flavour/flavor. And of course - SPOILER ALERT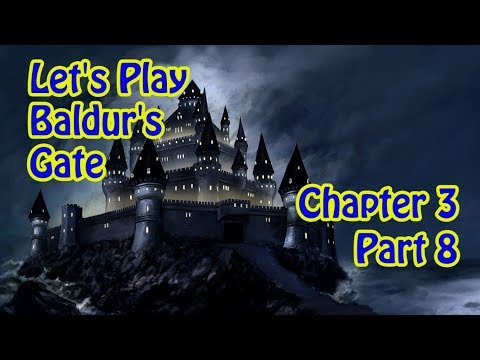 And if you really want to go right back to the start of 28 episodes - here's the first.