[Kickstarter] Black Geyser: Couriers of Darkness - Austrian isometric RTwP CRPG [Funded]

Kamigoroshi
Member
Posts: 5,870
Lookie what I just found on kickstarter:
Black Geyser: Couriers of Darkness by GrapeOcean Technologies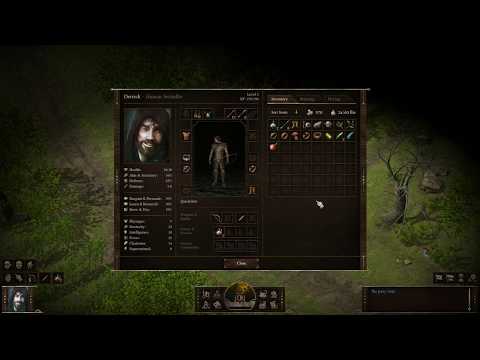 Looks pretty sweet for a game from Austria, huh? I also dig their portrait styles!

Black Geyser's funding goal is €50.000 and has already reached over €2.600 within its first few hours. Given that the campaign will be on for 35 days, things seem more than likely that we'll see the game released in August 2019 on Windows, Mac and Linux. Both for Steam
and
GoG at that!
According to their
official website
, players will be able to choose from
5 playable races
(humans, dwarves, elves, ice elves and something called 'Rillow' when the first stretch goal is reached). As well as
4 base classes
(Warriors, Outlaws, Priests and Wizards), plus each of them will get 2 to 4 kits/archetypes.
The main game mechanic called 'Greed' makes this game especially interesting, given that it can affect simply everyone in the game world: be it your companions, righteous paladin-like Templars, to merchants, to even common farmers.
They also currently offer an Early Bird tier where backers can get a digital copy plus bonus items for €16 instead of the standard pledge of €19. True, not that much of a price difference. But nevertheless kind of nice to have.
Post edited by Kamigoroshi on