I'm chronicling my kitbash efforts to make 1/6 figures for Minsc, Imoen, Dynaheir, Jaheira, and Khalid via a blog
onesixthbaldursgate.com
. I'll probably also design my favorite Player Character, my namesake, Lemernis, using a (much younger! haha!) source image of me for the head sculpt a half-elf Fighter-Mage.
Here's my latest progress with Minsc: his body with clothing and gear assembled. (Still waiting to find someone to 3D print the head sculpt.)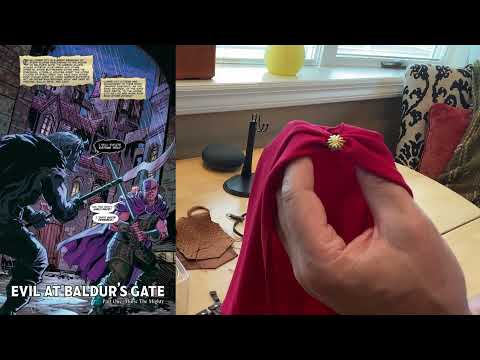 This is most likely just a pipe dream, but I have a faint hope that if the results are great looking and enough folks in the 1/6 collecting community like, follow, comment, etc., that it might inspire a company out there to consider getting the license to produce a Baldur's Gate line of figures. But if not then it still serves as a DIY to kitbash BG 1/6 figures.
I realize this is pretty darn niche, i.e., a 20+ year old CRPG + 1/6 collecting + kitbashing. But hopefully just fans of the game in general can also appreciate what I'm doing here.