ABSOLUTE DEVOTION TO THE GAME
HOURS OF WORK
OVERWHELMING RESULTS




AZA PRESENTS

PT:EE ULTRA

PRESS THE START BUTTON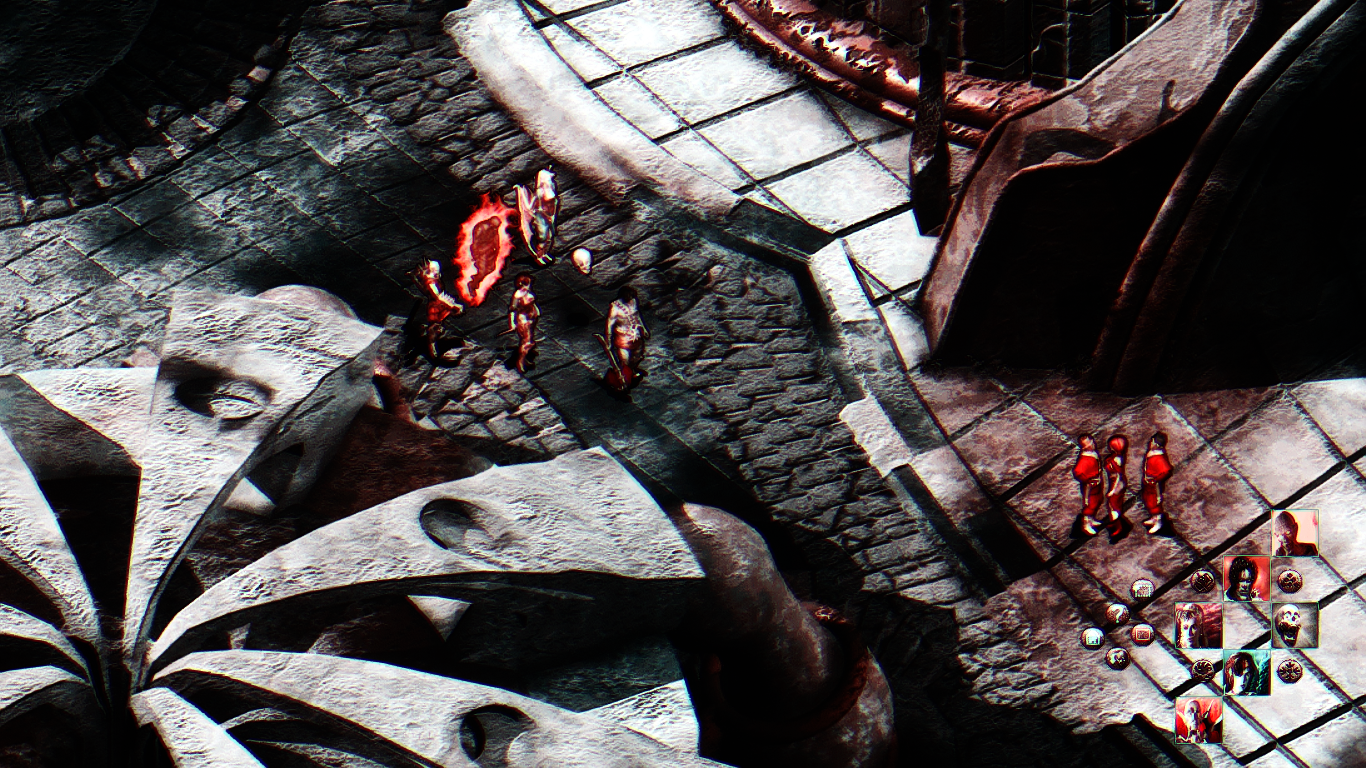 GENERAL INFORMATION
*Author is not a native speaker so I begging your pardon for possible mistakes I could make.

That is a ReShade.fx preset that is consist of 17 video effects which I have recombined for more than 50 times to make PT:EE look just a little bit better than it was. Creation of that preset became possible thanks to the Mediator application, that is absolutely brilliant.
LINK TO DOWNLOAD MEDIATOR:
https://www.moddb.com/mods/fake-next-gen/addons/ds-1-fake-next-gen
IMPORTANT: Don't be confused that it is called "DS-1 Fake Next Gen v2". First I was using that application for DS-1 indeed, but it turned out - it's suitable for every game I have on my PC, so I almost shed a tear after I made my very first tweaks in PT:EE with the help of that stuff.
INSTALLATION
Unpack ReShade.rar archive in your Tourment.exe folder.
IMPORTANT: I'm not certain should my ReShade.fx work for you without Mediator.exe. If just unpacking ReShade.rar in your Tourment.exe folder wouldn't make a thing you have to do the next few steps (it will take you only 5 minutes, not more):
1. Unpack an archive 'DS-1 Fake Next Gen v2' but NOT into your game folder. I repeat: unpack it wherever you whant, because it doesn't matters at all, but NOT into your Tourment.exe folder.
2. Click Mediator.exe.
3. Add a Tourment.exe as a game you whant to reshade and choose OpenGL.
4. Press 'Apply' button in the upper corner.
HERE IS A SCREENSHOT
5. After completing previous steps, unpack the ReShade.rar into your Tourment.exe folder.
6. Enjoy playing your brand new PT:EE.
EXTREMLY IMPORTANT:
Adjust brightness and contrast settings in your game menu like I did here:
I designed that preset not only for my own use, but for you as well, basher. So If you found it too dark for you - just try to tweak CONTRAST up for one point. I repeat: just one point of contrast up in game menu will make your game 1.1 - 1.3 times brighter.
CONTACTS
I REALY CARE FOR THIS MOD AND I CHECK MY E-MAIL EVERY TWO-THREE DAYS SO WRITE ME PLEASE
Here is my e-mail:
[email protected]