Hello guys!
I've been working on this BG2 Radar Overlay thing lately and I wanted to share my progress.
The main idea of a mod is to allow the player to see all the stats of the enemies in the current encounter without searching for their stats on the wiki or through tools like Keeper.
A quick demo: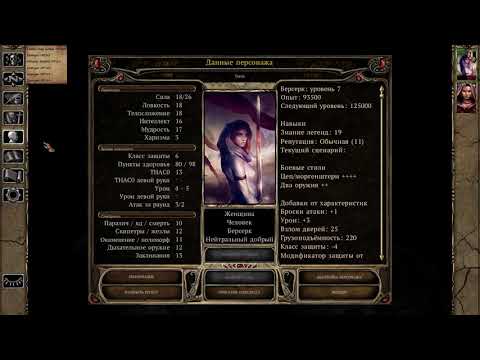 I was finding an inspiration in Mivsan_NT's videos like
this one
where he edits some overlays with monster stats describing its weaknesses. How cool would it be if there were a tool that actually shows it in game, right? Well, if it does not exist, why not to make it ourselves?

There are some questions I need help with:
1. Where is it coded so that some monsters are only vulnerable to weapons to e.g. +4 weapons? Which files?
2. Same thing with Rakshasa - Where is it coded so that they are immune up to lvl 5 (7?) spells? Same with liches. I went through the .CRE files but found nothing about it.
3. The issue I showed in the demo - why Kobolds are referencing the hobgoblins' .CRE files and yet they look like kobolds? Is it some attached script magic?
4. Is there a way to identify a spell or effect which does not have a name associated with it? Like here
SPPR517a, SPPR717a, SPPR319a
spells have no name. I believe they are added with SCS as it is the only mod I run these spell files are found in the override folder.
So, what do you guys think?
First post, btw