Sup fools!
I have never played a rogue. I know right? That is nuts.
I have also never done a playthrough journal on this forum, despite being an avid poster.
Well, I will change that, and you will be part of the adventure! In fact, I even took a poll for it:
http://forum.baldursgate.com/discussion/31540/the-adventures-of-shandyr-but-wait-what-kind-of-rogue-should-i-be#latest
I decided to make a dashing rogue, and I also modeled him after homeboy
@Shandyr‌
because a. the name is awesome and b. Shandyr is even more awesome. He is a chaotic good swashbuckler elf, who likes to do good things but also make a decent living. He also will be your typical womanizing carefree adventurer. He may not always be good at it, but he will try! He will also have little control over his libido and be too eager to do away with caution at times, which may get him into trouble.
You will see him grow his start-up company Adventurers Incorporated from a small firm operating on the Sword Coast (9-5 Weekdays, plus Saturdays 10-1) to a major multi-national corporation with branches everywhere from Nashkel to Saradush!
I am basing the roleplaying off of two things.
1. Heroes for Hire: this is a comic book from Marvel that stars Luke Cage (Power Man) and Iron Fist (aka Danny Rand), two C-List characters. They are superheroes... but also need to make some money. So they make business cards and start to sell their talents to the public, but only for causes that make them feel all warm and fuzzy inside.
I will make this the goal of Shandyr and his company of adventuring capitalists! In order to properly role-play this, I need to choose a party that fits in with his goals. Since I'm going for the whole rogue thing, I will also make it a thief and bard heavy party.
2. The ultimate swashbuckler: Jack of All Trades
The first scene of this video should tell you all you need to know about this "Scoundrel with a Heart"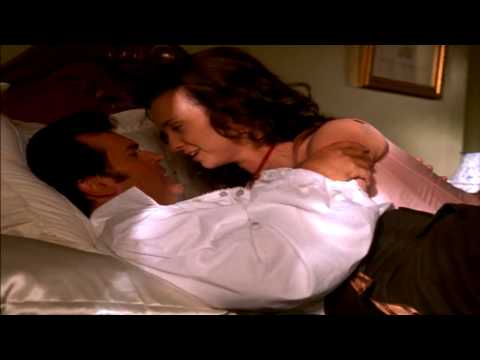 I am using two mods in particular:
1. Rogue Rebalancing: changes swashbuckler a bit, adding an "acrobatic dodge!" bonus to AC every five levels and using fighter thac0 with melee weapons while removing the damage bonuses
2. BG1 NPC Project: because it is the shizznit, yo. Romance will be in the air as well. It may get awkward.
I'll give a little preview of two characters I am definitely taking with me.
-Imoen will be a gnome (lol) wild mage/thief. She is a sure part of any party and fits in with the storyline. She likes shinny stuff but also has a good soul, and will serve as the conscience of the group.
-Kagain is the perfect mentor for my character... aside from the whole evil thing. He will be Shandyr's creepy old uncle version of Yoda. He's like the sensai of bringing home the bacon. We will look to him for guidance on how to become stinking rich.
These two characters are both shoe-ins for the first game. Other spots will be mostly filled with Rogues and bards, or anyone who loves adventure and doesn't mind making a gold or two. You can probably guess the rest, but I will roleplay it through as I go along. Some of you may know my favorite bard ever, and he might have brief stint in the party
I will begin sometime this weekend most likely, but I'll give you a preview of his character sheet: