Dark Dreams of Furiae - a new module for NWN:EE!
Buy now
Best AI fail ever
Once again, the AI outperforms itself.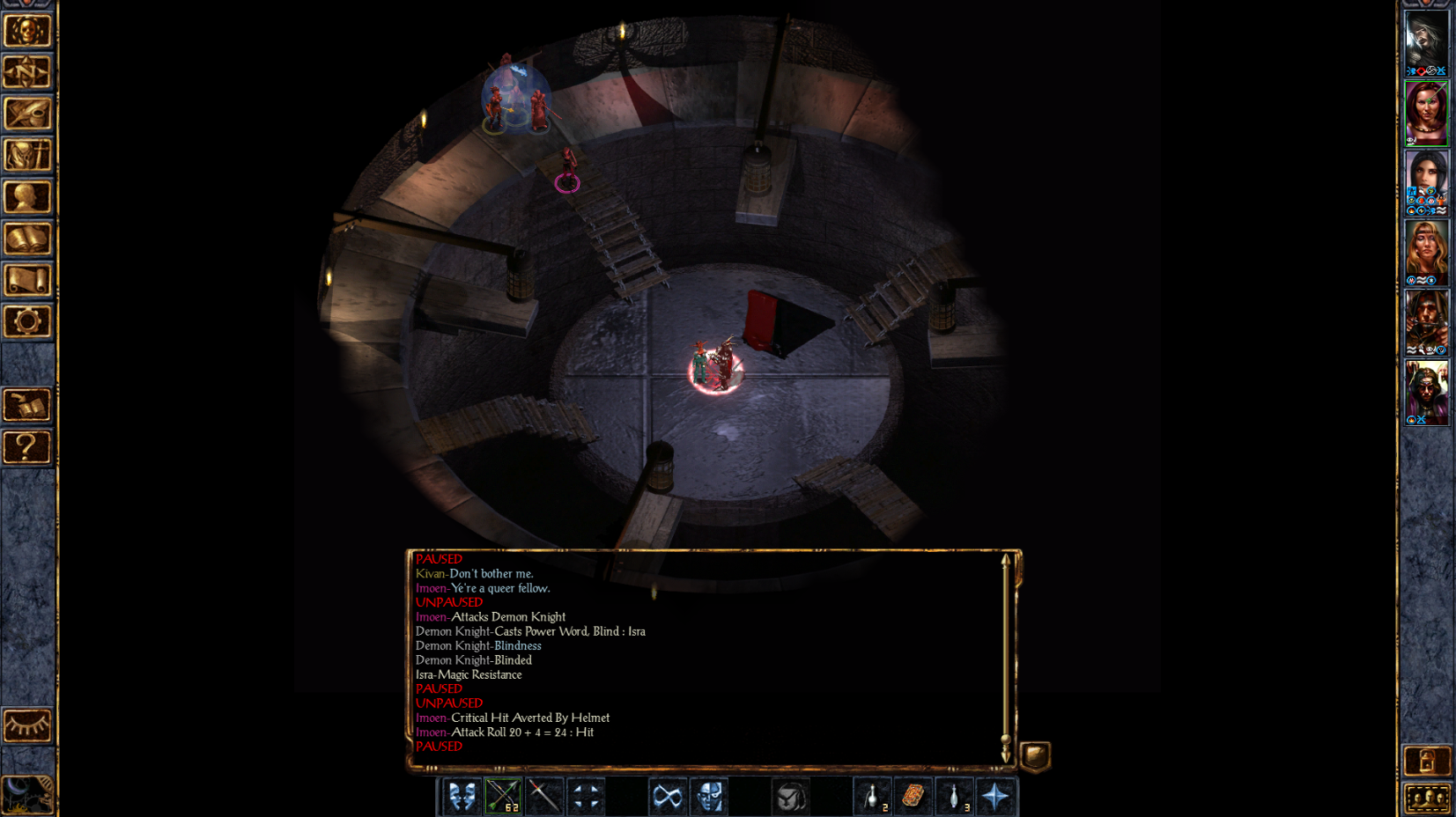 Suffice to say he didn't last long afterwards.
Fun fact: Kivan has a Protection from Magic spell on him, which was a misclick on my part as I forgot ProMag can't be targeted in BG1EE. I didn't notice until Isra went in and DK started casting spells, then this happened.