We've started a multiplayer no-reload run of BG:EE on core difficulty. We've played the game since vanilla, but this is our first no-reload. The party will not include NPCs, and is made up of shawkz's fighter/mage/thief called Pindurão, and my (weht) cleric/mage named Telma. We are streaming at twitch.tv/xshawkz and the first vod is here: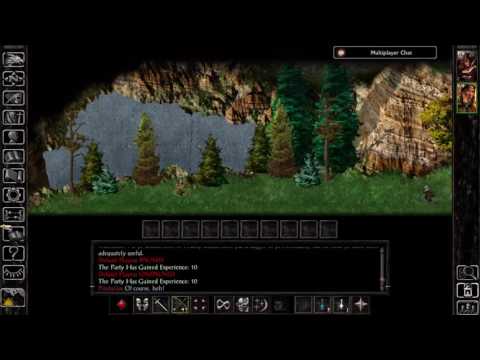 Some highlights:
3:23:46
Pindurão gets hit by a worg in a random encounter for 10 damage and goes to 2HP. Biggest butt-clencher of the run so far.
4:46:17
Mulahey kill. Pindurão backstabs and Mulahey gets scared. He goes down quickly, along with his minions, to the Amulet of Missiles.
5:24:46
Another close call. We attack Vax and Zal without much preparation and Vax hits Telma for 14 damage. Telma goes to 7HP.
It's a pleasure to finally contribute to the community, as we've lurked on the BD forums and reddit ever since SoD, and functional multiplayer, brought us back (again) to the game. We hope you enjoy the run.