This is an innate of someone in BG:EE, but whose? Does it look familiar? That panda/dog on a leash sure looks cute.
And who has an innate ability to Charm Animal? Which party NPC? It is probably one of them. The SPL is SPIN108. This isn't the ranger ability, that one is SPCL311, though they use the same icons. Here is this suspicious character: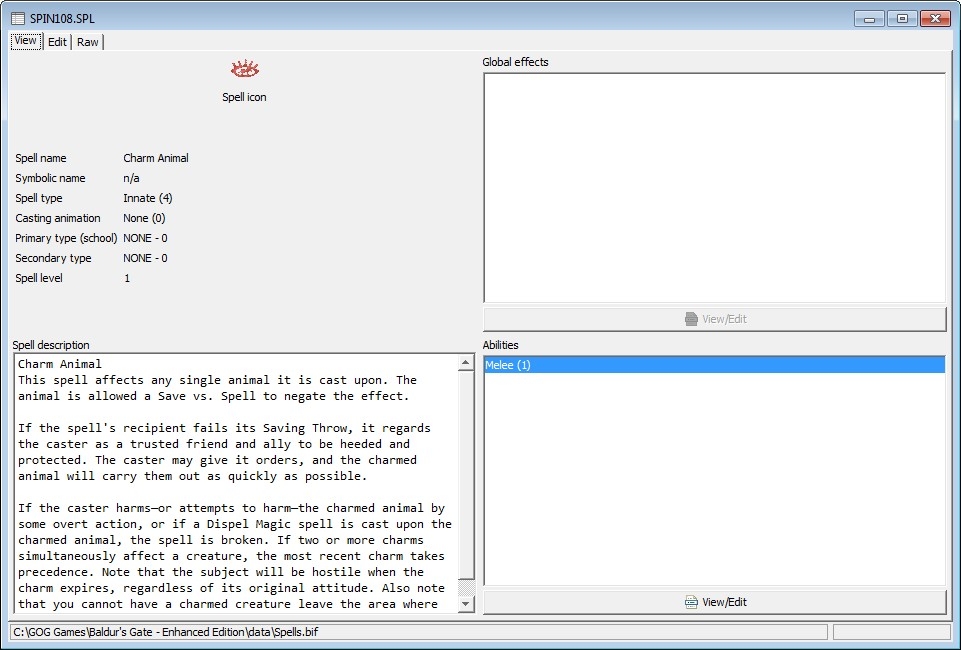 Also if you know of any other charming abilities in BGEE or SoD,
on the party side
, I'll be happy to hear about them. I stress - on the party side, that is, the abilities and spells party characters have or can learn. Not abilities and versions of spells only monsters and non-party NPC have.
Edit: Okay, the first one is Coran's.