Dragon Disciple Poverty Run BGEE (complete)
Mush_Mush
Member
Posts: 476
Hey guys relatively new to forums but used to play BG alot in the old days, last couple of months I've been blasting through the saga again with handfuls of warm fuzzy nostalgia.
Been reading up on forum posts and noticed one about the cleric thief poverty run which looked interesting, decided to give it a go and play as the DD. Figured its an excuse to play the underpowered kit (added difficulty and some RP flavour aswell as a reason to make my first discussion thread
I've played through solo on BG before as a sorcerer but that was using all items and was on core with the exception of protecting the dukes it was pretty easy we shall see how this goes.
So as it stands got a 94 rolled char in less than 15 mins rolling (:D) and just left candlekeep killed a wolf and a couple of gibberlings without any trouble.
First two spells: armour and blindness. Planning to make a run to get find familiar soon.
Any and all suggestions/comments welcome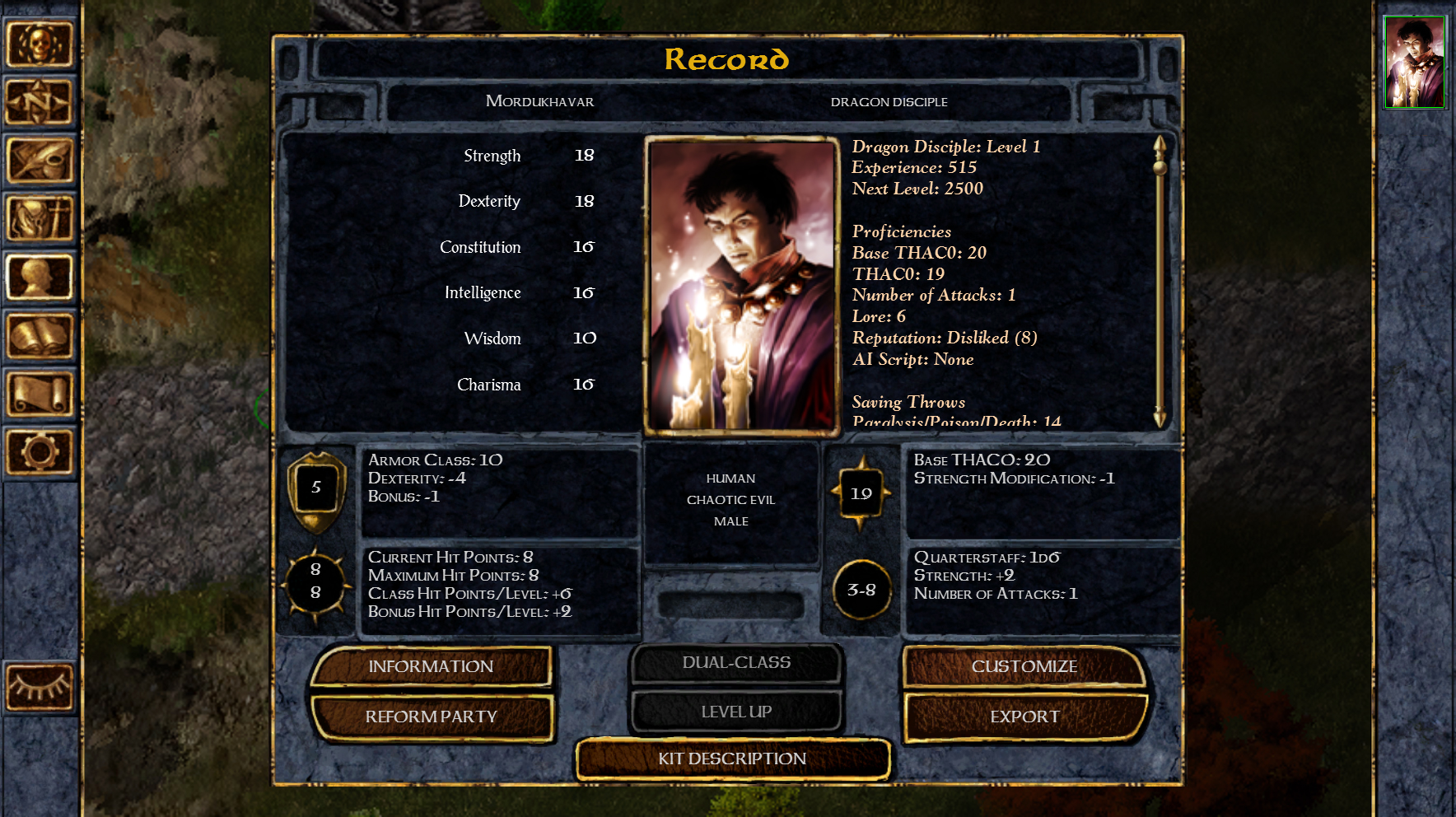 Post edited by Mush_Mush on