I have finally got around to a brand new full saga playthrough of Baldur's Gate (not that I ever really stopped playing BG since I've been playing in a RP'ing multiplayer game with forumites most weeks for almost a year now!), and now that I'm not playing blind anymore, I can actually plan ahead a bit!

I have been really struggling to make my mind up on portraits for Jaheira and Khalid, and so I've decided to ask for your help to make a decision!
The original BG and BG 2 artwork has really grown on me, although I am still not a fan of the "action/expressive" portraits of BG1, or Jaheria's BG 2 portrait. So in thinking about alternatives, I am considering the following factors...
1) Quality of artwork.
2) Does the picture capture the spirit of the character?
3) Does the picture fit in with the general style of other portraits? (For example I really like Artastrophe's portraits, but they do have a very distinct style, so I feel it has to be "all or nothing" in terms of using those portraits.)
To help with 3) here are the portraits I have already chosen for other core party members...
Charname by Isandir
Kivan (default)
Neera by Nixxi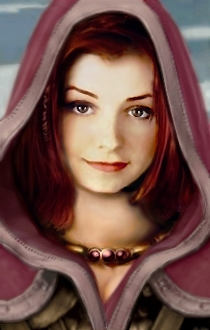 Imoen*
*
Incidentally does anyone know which artist was responsible for creating that Imoen portrait? I always like to know my BG artists!
So the options I am considering for:
Jaheira
A
by Isandir
B
by Synthia13
C
by Isandir
Khalid
A
Default (I always thought Khalid had one of the nicer defaults).
B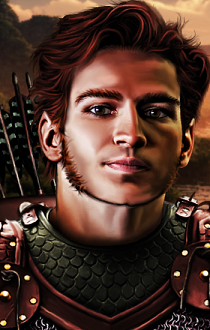 by Isandir
So... thoughts and feedback? Please...?