New Premium Module: Tyrants of the Moonsea!
Read More
*Mini Crossbow Video* Real Life Assassin's Mini-Crossbow: The Balestrino
Behold an interesting Mini-Crossbow called a Balestrino! Perhaps within Advanced Dungeons and Dragons one could treat it like a tiny sized heavy crossbow or have -1 damage and or reduced range or something but it could be used as a 'one handed' weapon with a shield or something for even with a shield this cool 'gadget' could be successfully drawn and then loosed. Mayhaps since the Balestrino is so small that it cannot shoot 'regular bolts', so it shoots darts instead?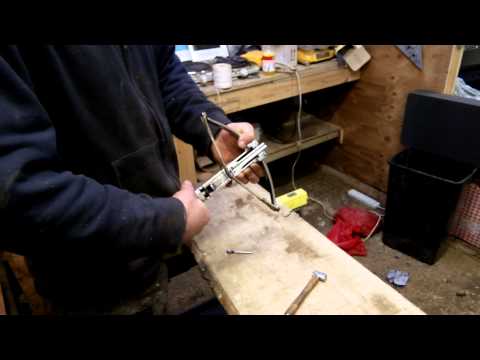 Hey it exists within real life! I think that it should have ten times more priority than say some random fictional theoretical stuff in Dungeons and Dragons. As an example: proficient use on a battlefield with double ended weapons dealing double damage even though one's strike is hampered by swinging around a blade or something pointing towards oneself and losing potential energy when transitioning the weapon's ends one after the other like using a kayak paddle.. Further discussion about 'Impractical Double Weapons' can be found here:
P.S. How would it be to say, intercept 'Dan the [would be] Assassin' from assassinating a high ranking noble on the road to go to a city and when you found Dan he would shoot your party with a super deadly poisoned dart and then enter 'ninja combat' and then after that epic battle you find a neat 'cute' little unique Balestrino (Assassin's Crossbow) +1 and a Ninjato of the Walking Garden something?
Post edited by WithinAmnesia on