Soundtracks for BG:EE, SoD, BG2:EE, IWD:EE, PST:EE are
now available
in the Beamdog store.
Umm...that could have gone better...
On a minimal reload, assaulting the bandit camp, Khalid took a flurry of hits in 1 go and died rather unexpectedly early on in the battle and to make matters worse had my web cast interrupted by a random sneaky elite that came up from the south....needless to say the battle rapidly became substantially more difficult...

uh...hello?...Imoen?...Jaheira?......anyone...?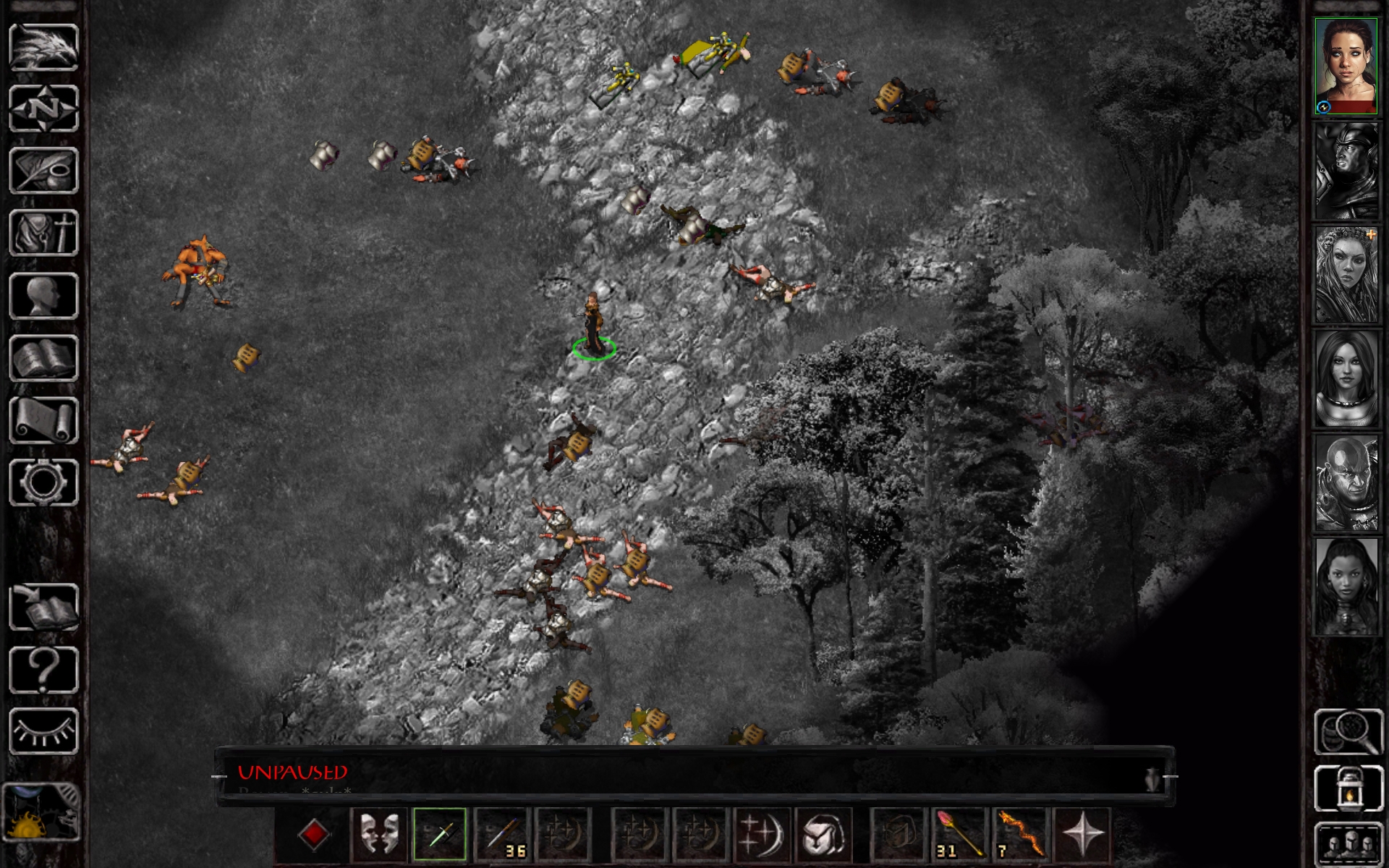 I have no idea what to do now lol...I have a feeling I'm going to be losing alot of loot