New Premium Module: Tyrants of the Moonsea!
Read More
Displaying 7 proficiency stars at character creation
Right now, we can safely set max profs to 7 (the stat wraps around if you set it to 8+). If you have a character that has 6-7 ranks in a given proficiency, it displays on the character sheet, and everywhere else. It just doesn't display at character creation (and, I think, level up). As a sample, in this screenshot, I have created a fighter with 7 ranks in bastard sword in ToB. But, as you can see, it only displays 5 pips at character creation.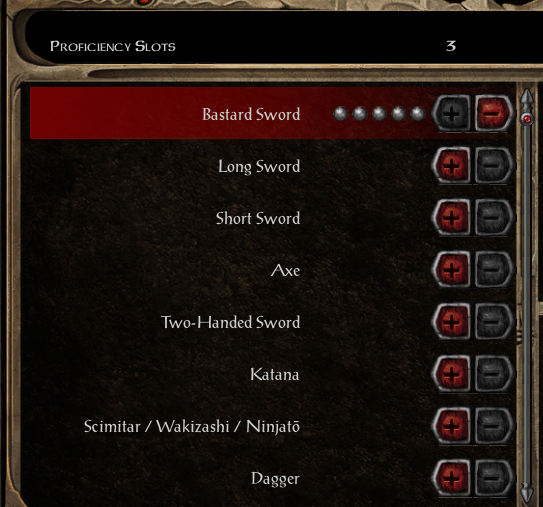 How would I change this so it displays all 6 or 7 pips?