Dark Dreams of Furiae - a new module for NWN:EE!
Buy now
[Spoilers] Weird combat log message
I'm fighting Irenicus in hell and I see a weird message in the combat log:
Balor : Keldorn dies defending Sir William : Mazzy
. The result is that Mazzy gets pushed a few meters away, receives crushing damage three times in quick succession, and becomes unselectable while this happens. I have seen this message quite a few times, and there are at least two other people who have also experienced it:
here
and
here
.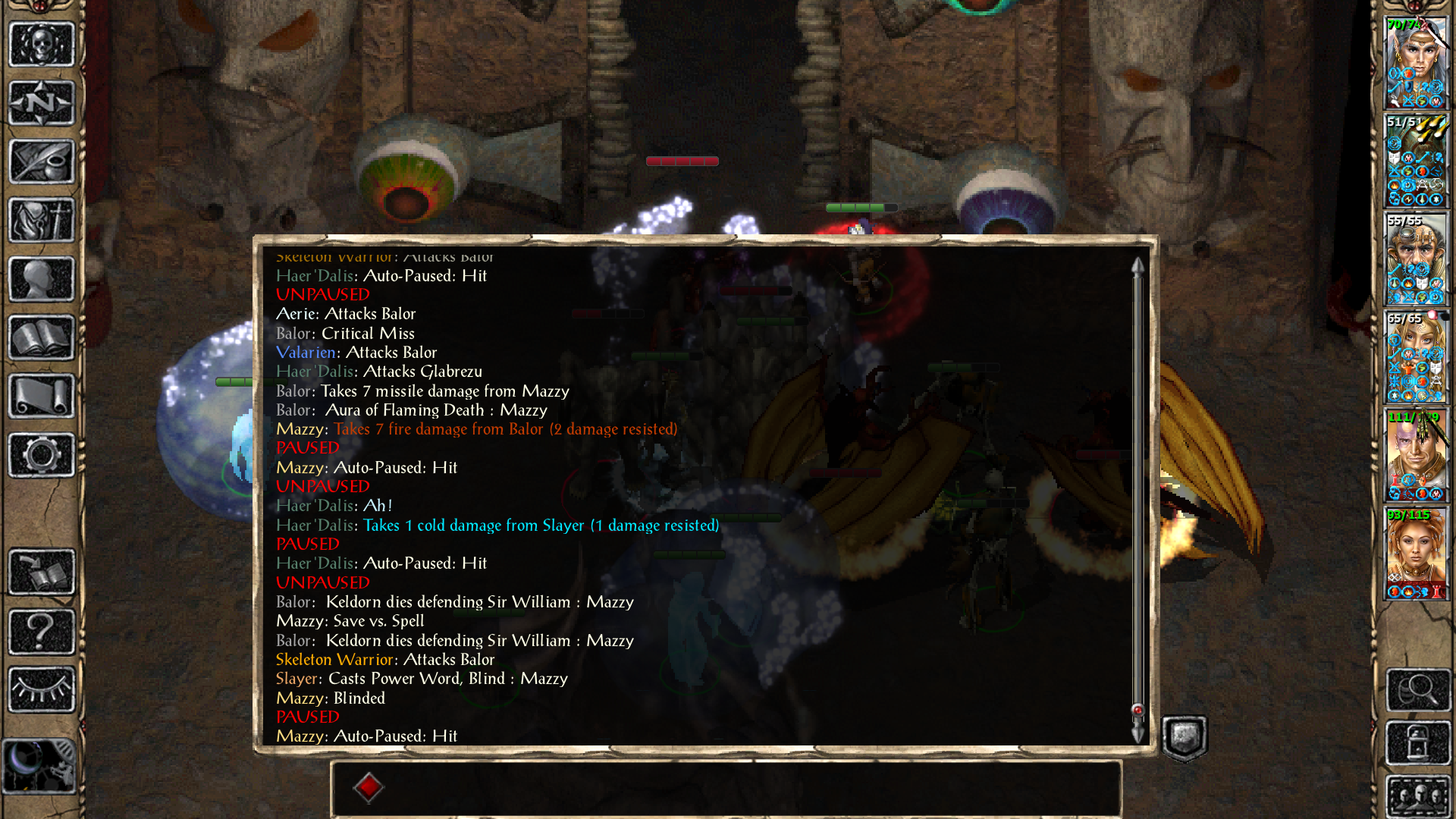 Mods used: Ascension, Tweaks Anthology, SCS, Portraits everywhere, Lighting pack, Jimfix and EE UI Tweaks.
Post edited by Alonso on