Soundtracks for BG:EE, SoD, BG2:EE, IWD:EE, PST:EE are
now available
in the Beamdog store.
Neera Romance end screen (possible *spoilers*)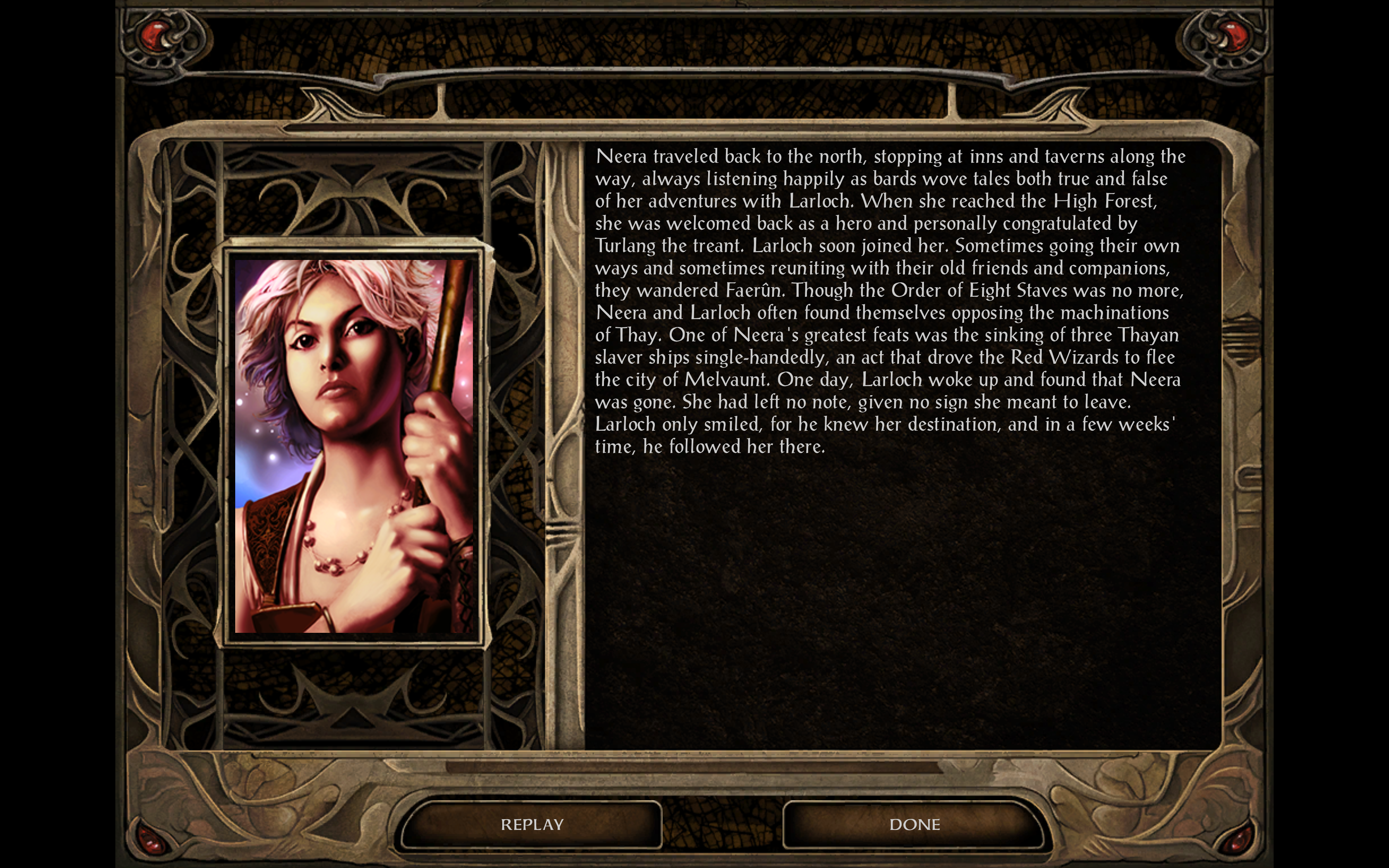 Dear all,
as you can see from the attached picture, I completed BG2 ToB with Neera in the party and having done the romance with her with my main character.
At the end it is mentioned that Charname wakes up to find Neera gone. He smiles as he knows where she has gone and, after a few weeks, he joined her there.
Where is "there"?
Thank you so much for your insight.