Hello friends!
Today, strategy players from around the world take to Steam to test their wits in the early access release of Axis & Allies 1942 Online.
This brand new chapter in Beamdog's journey could never have happened without support from all of you - Thank You!
We still have huge love for D&D, but we're very excited to release something new. We've had a blast developing this game and we hope you enjoy the results.
We'll be adding features and fixes over the next little while in Early Access, but fans of the iconic board game can enter the fray now!
- Beamdog Team
"For us it's really about connecting with the love of the games— what people remember and what people cherish about playing those games." Trent Oster, Beamdog CEO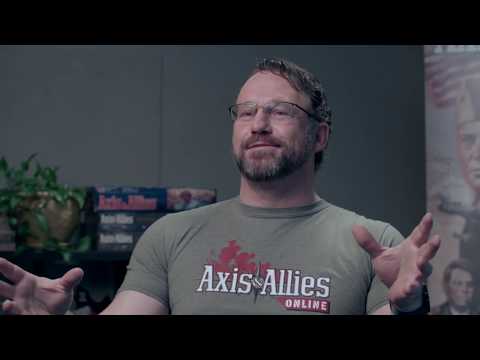 To new players:
We made tutorials! The setup and rules are automated— and you can practice against AI before taking on multiplayer.
To veteran Axis & Allies players:
Our game adapts the rules of Axis & Allies 1942 Second Edition. Play your favorite game on the go!
Play the iconic boardgame - online!
- Battle in single player or multiplayer
- Play with friends around the world
- Test out strategies against AI
- Get started with our fun tutorials
- Hotseat play for 2 to 5 players
- Keep informed with the war diaries
- Asynchronous play & defense profiles