So this is my play-through of the game we all know and love. With a
twist
as there will be no char-name, instead Aerie (yes the NPC) will be char-name.
I will be the main character however our story starts with a cowardly and weak man named, ''Jo(k)e''.
After somehow escaping Irenicus's dungeon and stumbling into the circus tent, I killed ''Jo(k)e'' and assmued his position as the main character. Turns out that I in fact, am part Bhaalspawn. Shortly after I exited that dirty old circus tent, and began my adventures.
In addition to me being a child of Bhaal it also turns out, that I've become a little bit paranoid as I have been talking to myself quite a lot recently. Perhaps a side affect of being charname.
Charname who is usually a different person would normally talk to NPC's like myself, however when Aerie is charname that means Aerie would talk to Aerie if that makes sense. The game recognises me as charname basically.
After one or two mundane tasks I finally did something notable...
Snitching on that old witch Mrs. Cragmoon
A bonus screenshot and I'm playing this on core rules.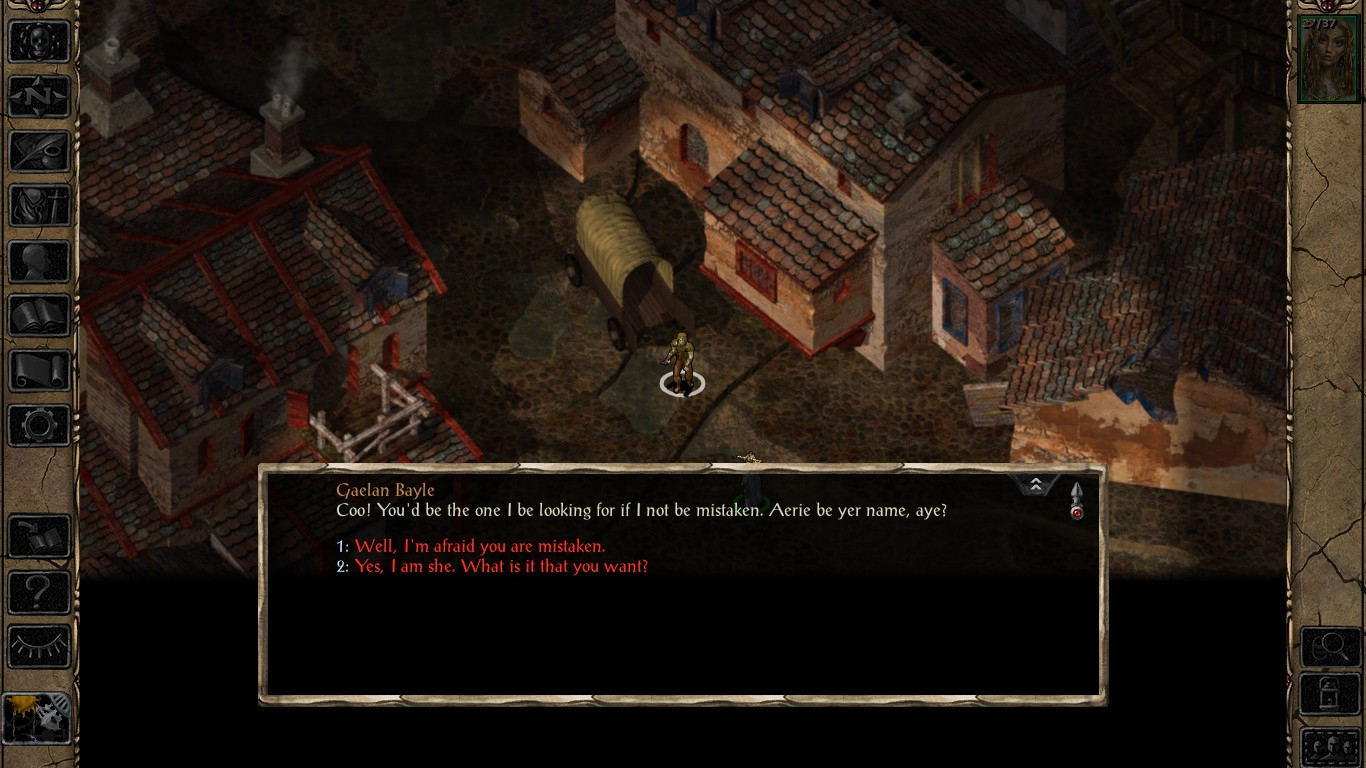 More soon to follow...