Dark Dreams of Furiae - a new module for NWN:EE!
Buy now
Kara-Tur, Turmish, Al-Qadim, Calishite inspired Bhaalspawn portraits
This came around due to my wanting a Kara-Tur blooded half elf Bhaalspawn. I might have gone a bit crazy after I found out just how little non-white/European portraits are out there. Mostly female and only a handful are uncredited, those without credit I legit could not find out who painted them. So if anyone knows please let me know!
angevere/Ona Kristensen
inSOLense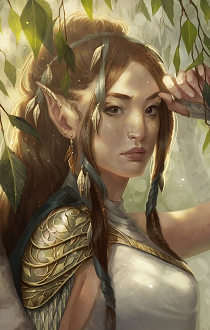 Fey Light
magali villeneuve
Kelly McLarnon
JuneJenssen
Mother Skindancer
Tina-yeh
spookgeist
Qing Li
Karol Bem
LoranDeSore
Anne Terkelsen
Elder Scrolls Online art
domirine
Jab Jira
Osamu Obi
Audrey Fleury
Roksana Młynarczyk
Currently Unknown