what are the mysterious potions at the guarded house (temple area)

glados
Member
Posts: 30
there is a mansion at the temple area, which can be looted. you need to fight some monsters at the 1st floor and the guards at the 2nd floor. there are a minotaur and an orog among the guards and both of them have some strange potion, which they immediately drink as soon as the battle starts, and you can loot just the empty bottles.
nowhere else there are bottles like that, usually you drink potion and the bottle just disappears.
i was wondering what where these potions. there is no way to tell by the empty bottles.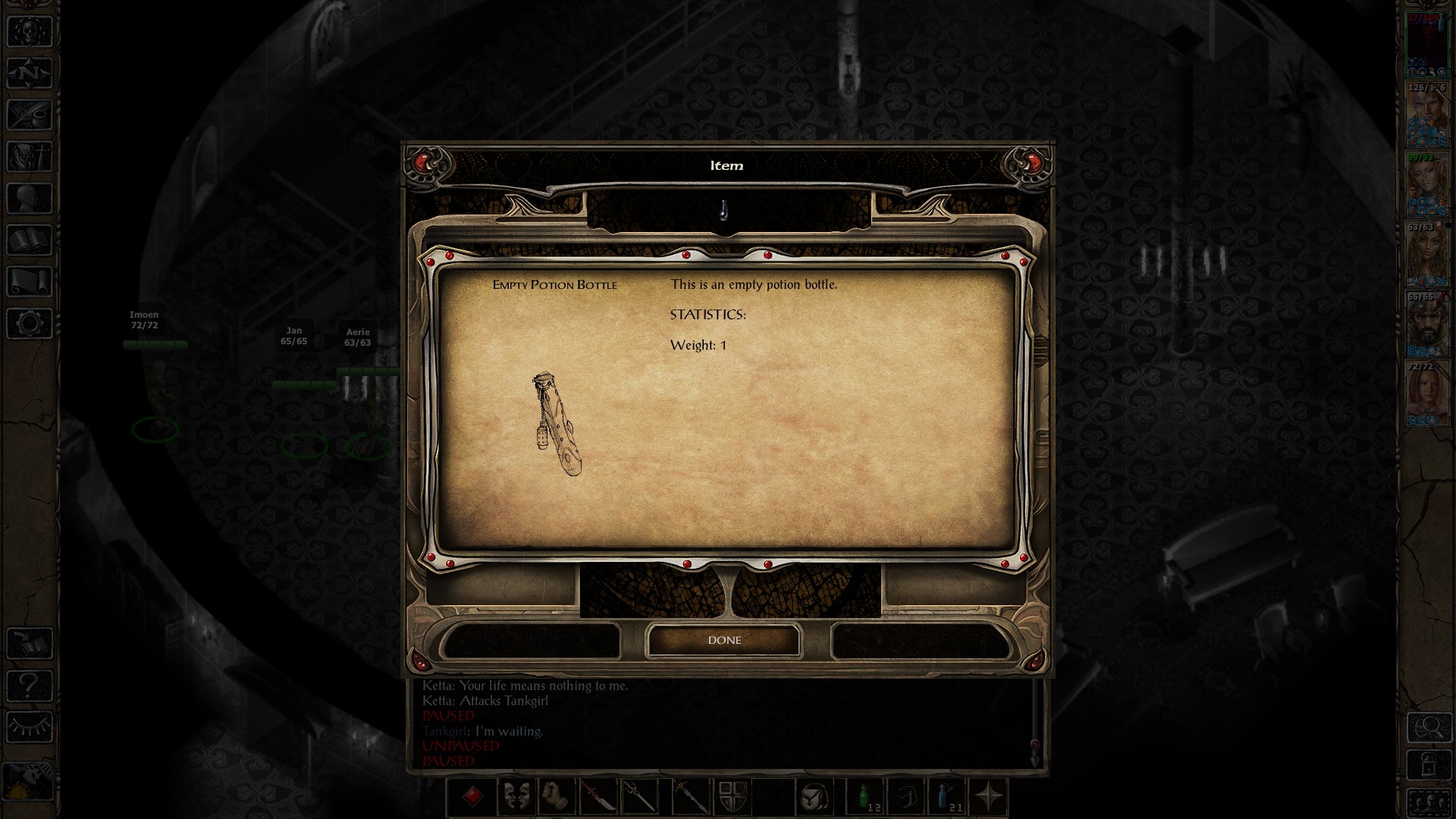 i never succeeded with killing any of them before they drink the potion. i suspect they may already have just the empties, but so far have no proof for this either.
i tried to use a cheat to kill them instantly and look at the drop, but the only kill cheat i knew didn't work there no matter how many times i tried (i did this way: enable cheats; run the game, put a cursor on a target and press ctrl+y together)
i was wondering what these are supposed to be