Dark Dreams of Furiae - a new module for NWN:EE!
Buy now
Bug Baldur's gate 2 EE - wrong description of spells
Hello!
I have identified this problem during my gameplay: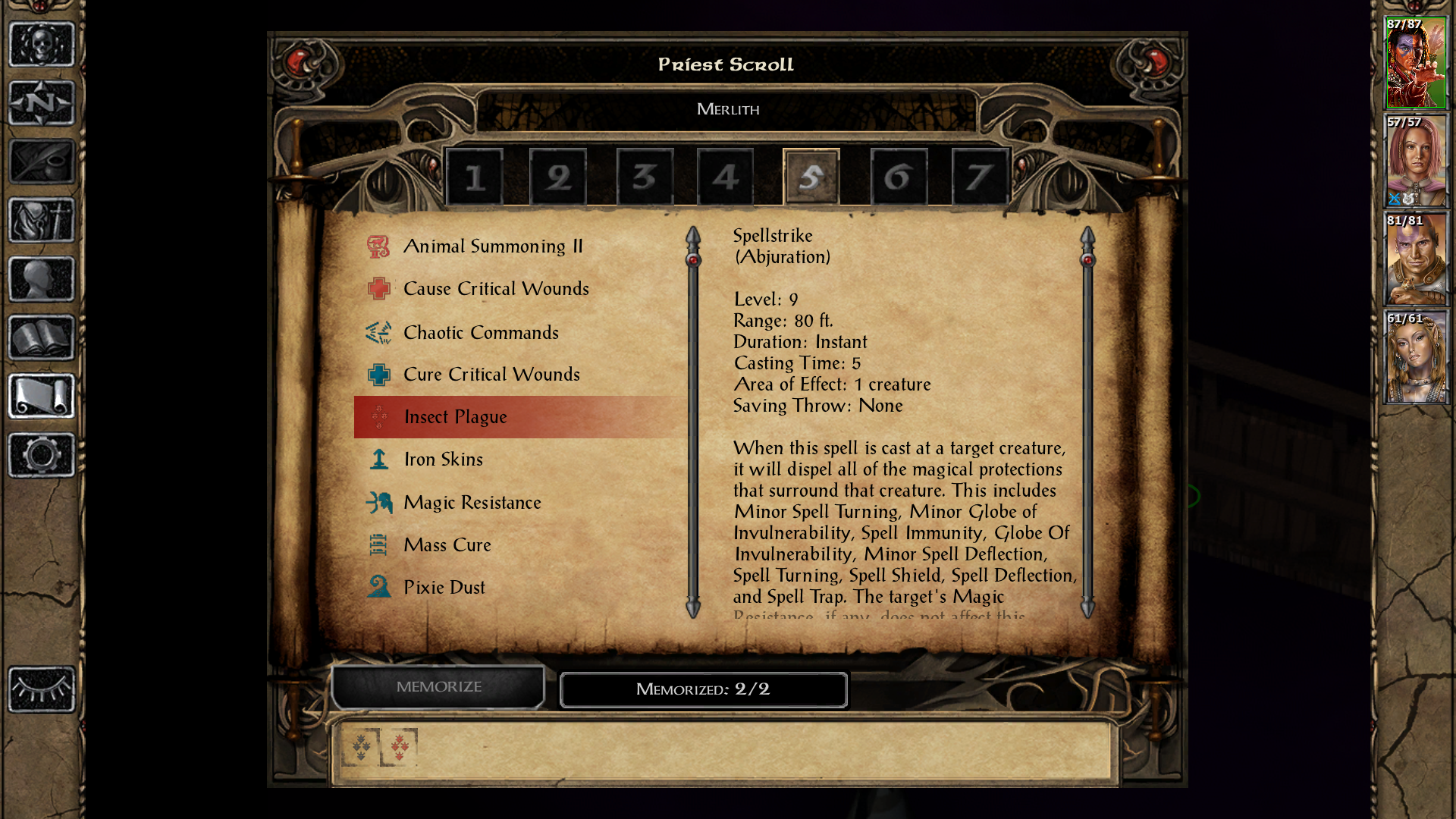 I don't expect Insect plague to be replaced with Spellstrike, a 9th level magespell. Perhaps someone of you modders out there may explain this predicament for me?
I presume this is a bug.
Expected behaviour: Insect plague level 5 should describe the spell insect spell and not the 9th level spell, "Spellstrike".
Thanks in advance!