New Premium Module: Tyrants of the Moonsea!
Read More
[DUPE, #7379] Aran Linvail Repeatedly Assigns Mook Quest After Talking To Him With Hexxat
After talking to Aran for the first time with Hexxat in my party, he refused to give me the first quest unless I removed Hexxat from my party or paid additional gold. So I removed Hexxat and talked to him again. He gave me the Mook quest and the two items. I completed the assignment. The problem is, when returning to talk to Aran again, he repeatedly assigns the Mook quest and gives me the two items over and over again (the dialog that starts with "You made the right decision, CHARNAME. Vampires are not to be trusted. To business, then.") After this, if I go back to the docks at night to meet Mook, she is not there, but her dead body is still visible on the ground. I cannot advance the story with this.
I've attached a save game file where this happens, as well as a screenshot showing my journal entry where I did the Mook quest and then the journal entry you get when Aran first assigns the quest (which happens after I did the Mook quest).
I have no mods installed. Is there a variable I can adjust with EEKeeper to get around this? I tried changing AranJob from 1 to 2 but he still gives me the same dialog every time.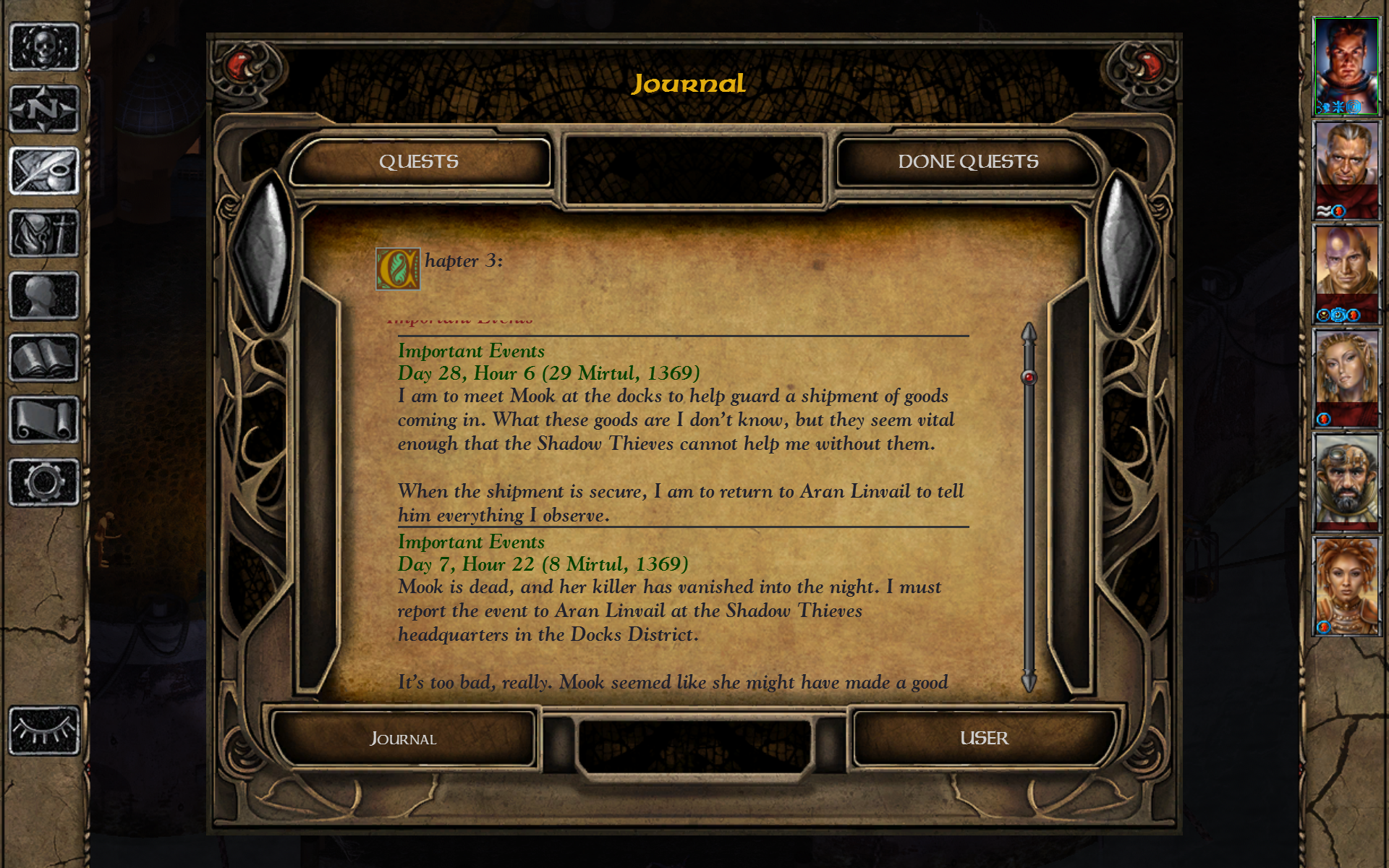 Post edited by Troodon80 on