New Premium Module: Tyrants of the Moonsea!
Read More
#11227 Party members should not cancel movement if they are baulked by other party members
1) Load attached save
2) Move your characters from their current location into the Temple of Oghma (hopefully should appear as a yellow indicator on your map).
3) Notice how one of the characters in your party (likely Wilson but I've had Yoshimo do it as well) simply stops in their place and proceeds no further. Further clicking to travel into the Temple of Oghma doesn't always help them move towards it (I've found that sometimes it will and sometimes it won't).
4) When selected all characters should proceed into the temple without permanently stopping.
Additional Information:
I've found it to be something more prevalent when you are telling your NPC's to go to another area, but that could just be bias on my part (it may be just a general moving issue).
Screenshot: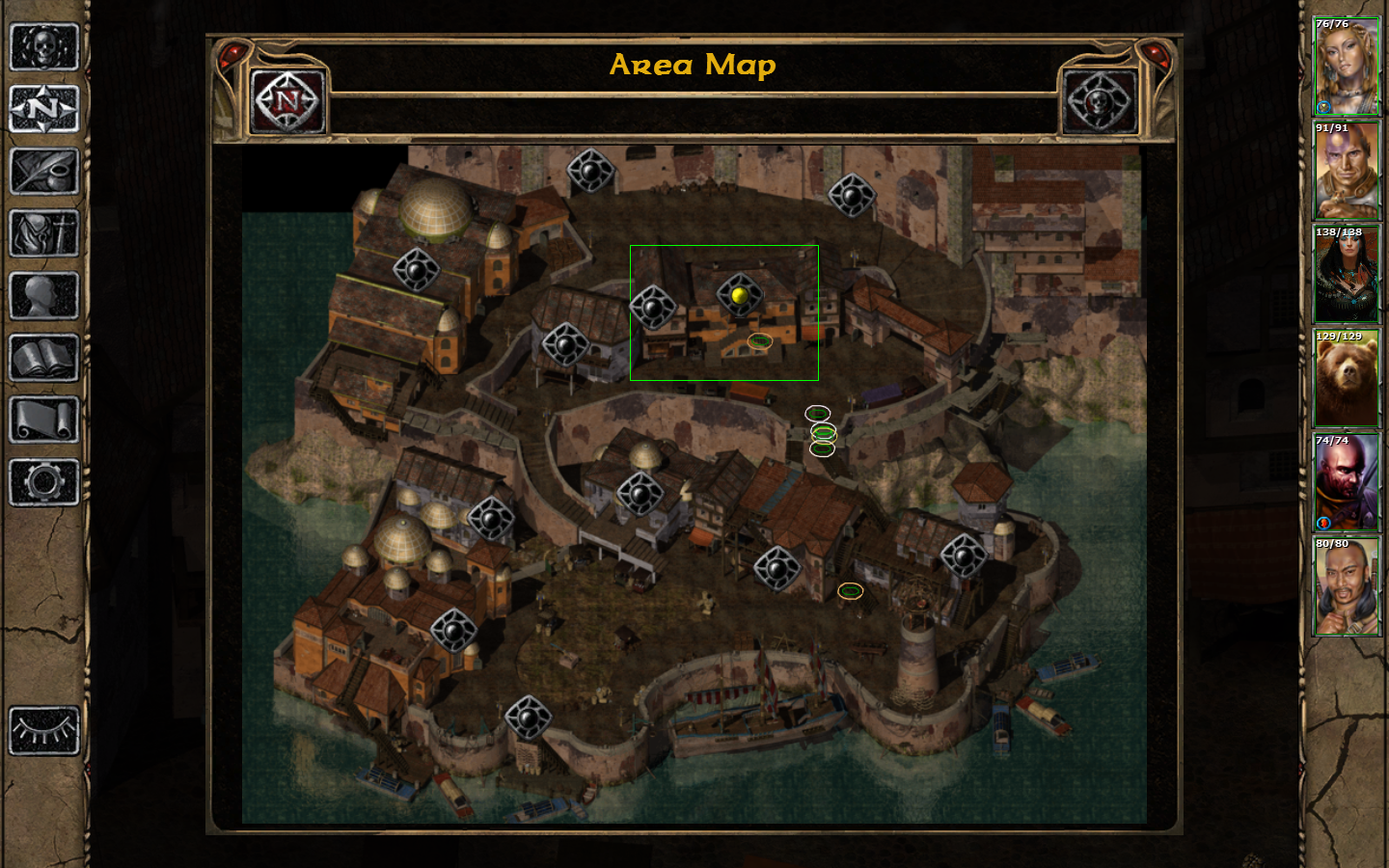 You can see this perhaps more by this screenshot. Wilson is the character at the very bottom of the screen (near Mae'var's guild) and he is refusing to move.
Post edited by Gate70 on