New Premium Module: Tyrants of the Moonsea!
Read More
Collection of user-friendly Walkthroughs and FAQs
So...
Some time ago, I took an interest in learning how to properly play this game, rather than just cheating my way through it; all joking aside, pressing ctrl-y to kill all your enemies gets old really quickly after the 100th time doing it. To begin my education, I figured I'd drop by GameFAQs and see if anyone had made a Walkthrough for either game's Enhanced Edition. Until a while ago there was only one for each - both written by a user called "Haeravon". You can find them at these addresses:
BGEE:
http://www.gamefaqs.com/pc/663933-baldurs-gate-enhanced-edition/faqs/66126
BGIIEE:
http://www.gamefaqs.com/pc/663934-baldurs-gate-ii-enhanced-edition/faqs/68513
After much reading and ctrl + f searching, I think my reaction can safely be surmised in the picture below.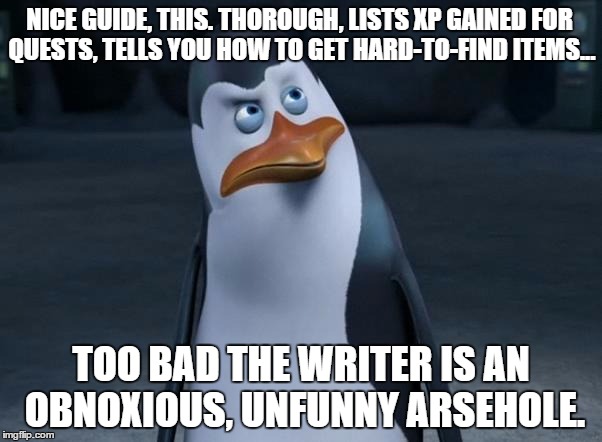 While this was originally going to be a rant-thread, I have decided to do otherwise. Since the guides linked are so user-unfriendly, how about we instead track down guides, walkthroughs and FAQs for the series, EE and otherwise, and link to them in this thread? I know people could just search for decent walkthroughs if they really wanted to find them, but Google searching is a double-edged sword and I think a list of references makes a good place to start.