Soundtracks for BG:EE, SoD, BG2:EE, IWD:EE, PST:EE are
now available
in the Beamdog store.
[Not An Issue] Imoen looks like a thief even though she's primarily a mage
[Windows][Beamdog][BG2:EE 1.3.2064][Standard game/no mods installed]
Imoen and Nalia are almost identical, they're both dualclass mage/thiefs. Nalia switched to mage at level 4, Imoen at 7. But their ingame paperdolls/avatars look different, Nalia looks like a mage (wears a dress), Imoen as a thief (wears "thiefsuit"). If they put on a robe, it's properly displayed for Nalia but not for Imoen.
I think Imoen should be displayed like a mage, just like Nalia is, or at least Imoen should be able to display a robe. Agree?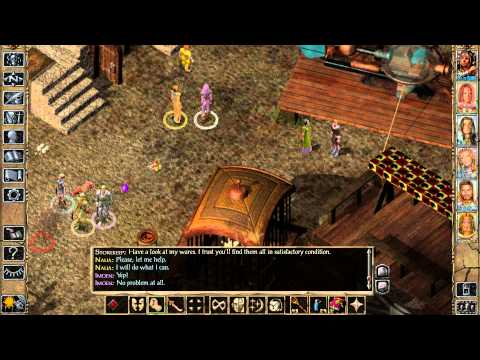 Post edited by Jalily on