Well... exactly what it says on the tin!
Over this past summer I recorded an entire play-through of Icewind Dale. I hadn't really planned on doing so, but I decided to give it a whirl at the beginning and ended up recording the entire thing. I've decided to share it here if anyone needs something to watch. It's not perfect, but I think it might be
barely
watchable
.
Feel free to let me know what you think of it here. Perhaps you think I'm Noober for not using a bard, or that I didn't use magic missile enough, whatever you like.
I would also like to give a huge shout out to
@argent77
,
@LavaDelVortel
,
@ineth
,
@smeagolheart
,
@CamDawg
, along with all of the wonderful souls who contributed to the Tweaks Anthology for creating the mods that helped the play-through be that much more enjoyable. (I'm leaving a list of the mods in each video description, all fifty of em')
Mods Used:
Tweaks Anthology:
https://forums.beamdog.com/discussion/48165/testers-wanted-tweaks-is-dead-long-live-tweaks/p1
Icewind Dale Portrait Variations:
https://forums.beamdog.com/discussion/45897/mod-iwd-ee-portrait-variations/p1
Lighting Pack:
http://forum.baldursgate.com/discussion/36828/mod-lighting-pack-for-the-enhanced-edition#latest
Minor NPC Portraits for Icewind Dale Enhanced Edition:
http://forum.baldursgate.com/discussion/37001/mod-minor-npc-portraits-for-iwdee
Lavalt: An item Pack for Icewind Dale:
https://forums.beamdog.com/discussion/63278/lavait-iwd-an-item-pack-for-iwd-ee
First Episode: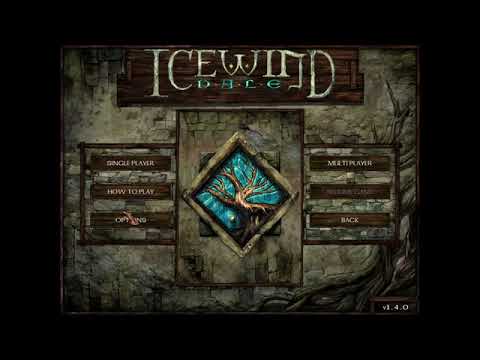 Playlist: