Dark Dreams of Furiae - a new module for NWN:EE!
Buy now
Useful Plot Items for BG2:EE
This simple mod gives a few of the plot items in BG2 some abilities. I disliked how plot items that remained with you even after their quests are complete become essentially garbage to throw away and decided to give them some powers to make them worth keeping. These currently include:
- Mask of King Strohm III - +1 bonus to AC and may use True Sight 1x/day.
- Shadow Dragon Wardstone - is now an ioun stone, Cloak of Displacement effects (+2 to save vs. death, breath and wands, +4 AC vs. missiles)
- Symbol of Amaunator - Sunray 1x/day.
More useless plot items will be included with updates.
Download the mod here:
https://github.com/ArtemiusI/Useful-Plot-Items-for-BG2-EE/releases
Screenshots
Mask of King Strohm III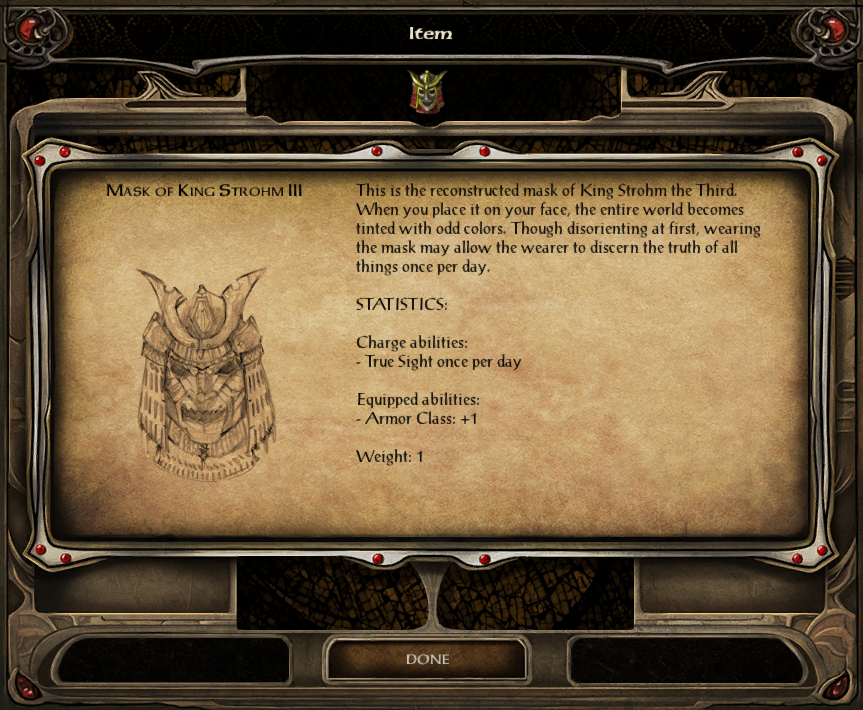 Shadow Dragon Wardstone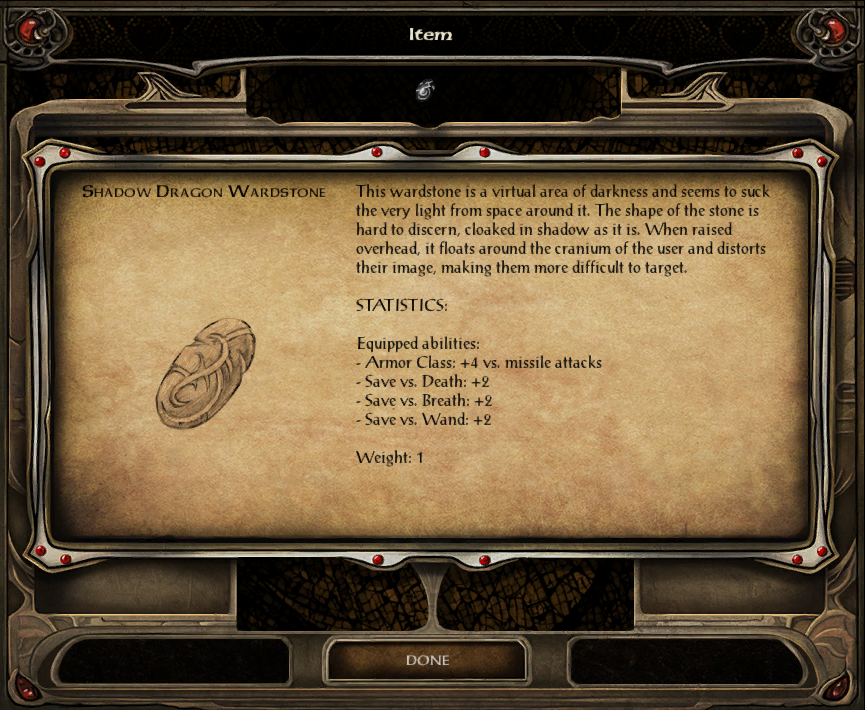 Symbol of Amaunator