Instead of Baldur's Gate III, that some people desire but I think that would have many issues, I was thinking that it would be cool to see a full remake of Baldur's Gate with current graphics.
Something similar was tried to achieve with the Baldur's Gate Reloaded mod for Neverwinter Nights 2 and the Baldur's Gate II Redux mod for Dragon Age: Origins.
This fan-designed cutscene is an example: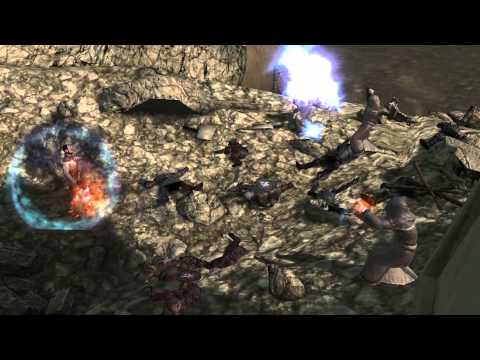 I find it amazing and it is based upon 2009 tools. Imagine what could be done with 2017+ graphics.
Imagine the cutscenes and cinematics from other franchises like Dragon Age or Mass Effect to have their graphical equivalents with Sarevok's first encounter, with Irenicus at Ust Natha, with Caelar Argent nervously walking up and down while she has war council.
However, those 2 mods were based upon the mechanics, combat system and skill leveling of those games, rather than the original Baldur's Gate. That is, even in Redux you are limited to the UI and combat mechanics of Dragon Age, you can't play as in Baldur's Gate, you can't even have more than 4 deployed people because of hardcoding.
Besides, they still lacked (obviously) all the voice acting and cinematics that were represented by text lines. This video shows actual Redux gameplay, and it is less amazing, with immobile characters that don't even move lips after the first banter:
This obviously didn't happen in Dragon Age: Origin since every line was voiced and there were many more cinematics.
So, a true remake should have the graphics of today and voice actors for every single line of text, just like in the two trilogies of Dragon Age and Mass Effect. Plus deep cinematics for everything, and not only still-standing characters. But it should also mantain the same gameplay mechanics that made Baldur's Gate (and Icewind Dale) great, with just some minor improvements in balancing.
What would you think about such a possibility?