Hello,
I'm glad to release the fourth mod from my enhanced UI mods trilogy
This time for IWD:EE.
This UI mod contains mostly the same features and tweaks as my other enhanced UI mods so if you're already familiar with them you should like it
Otherwise, there are some screenshots in this post so you can see the changes I made.
The record screen is not done because I'm not sure if I want to do it or not, the dialog code is completely new, let my know if it's better than the old code and some other things might differ.
This mod contains the full UI.menu (and resources) and should be used only if you don't have any other UI modifications.
Installation:
Download the archive
here
.
This mod is compatible with IWD:EE v2.5 only.
Extract the contents of the archive into your game folder (the folder which contains the chitin.key file) and then double-click setup-LeUI-IWDEE.exe and follow the instructions on screen.
Screenshots:
Here are some comparisons between the default UI and the mod.
Main screen
Vanilla:
Modded:
Dialog
Vanilla:
Modded:
Journal
Vanilla:
Modded:
Spells book
Vanilla:
Modded:
Inventory
Vanilla:
Modded:
Stores
Vanilla:
Modded:
Character generation
Vanilla:
Modded: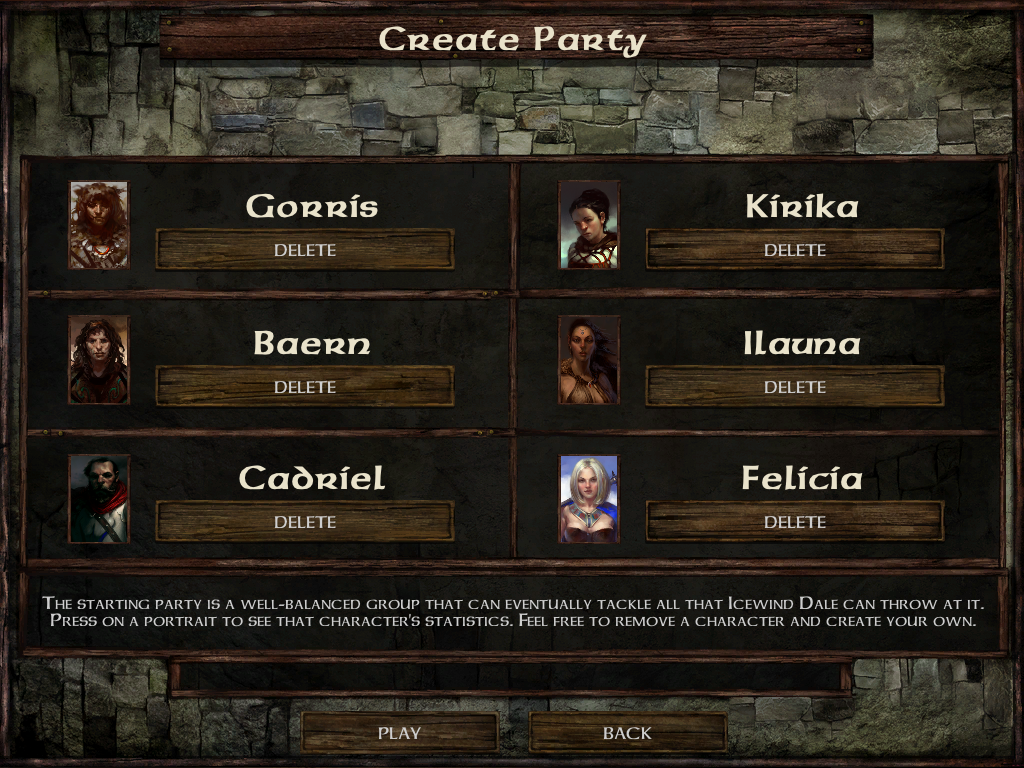 Options
Vanilla:
Modded:
Changelog:
v1.5: Update dialog code.
v1.4: Show item name when identifying item in store. Take 'More Confirmation Prompts' into account when removing memorized spells. Tweak text scroll speed in chapter and dream. New dialog code by Adul.
v1.3.1: Update to IWDEE 2.5.17.
v1.3: Add scrollbar when needed in Mage Book and Priest Scroll screens.
v1.2: Fix HLA screen.
v1.1: Tweak Gender and Portrait screen. Add Select All button in Store and Container screens. Add install option to Show Sidebar toggle button, Quicksave button, Help button and Highlight button.
v1.0: Initial release.