Mizhena, Social Justice and why we can't have nice things
Buttercheese
Member
Posts: 3,766
The topic of Mizhena came back up lately. I too have been thinking about it a lot the past few weeks, I even had a loooong post prepared, but then I chickened out of posting it, because I was
too scared of the repercussions
. So here is me finally speaking up, openly and honestly.
Please note that the following words are not just strictly about Mizhena, but more about my thoughts and feelings towards the general topic of social justice in the media.
My words will be harsh
and for some of you they will most certainly be hurtful. A good chunk of you are probably gonna disagree. I am also gonna repeat a bunch of points other people already made, for sake of completion.
Mizhena - as a character - was
both a huge failure and a small success
.
A lot of people have been going on about how disliking Mizhena automatically makes you a transphobe, but honestly, assuming that makes you ignorant and short sighted. Yes, some of the Mizhena haters most certainly are transphobic, however, I would like to believe that those are just a small - alas vocal - minority.
Wizards of the Coast and Ed Greenwood themselves have come out saying that D&D and the Forgotten Realms have always included transgender characters.
Let me call out bullshit on that statement.
Sure, we had Corellon Larethian and co. for the longest time, but
the beauty of Dungeons and Dragons is, that it's what the players want it to be
. For some players it's orthodox dragon hunting and dungeon crawling. For some it's a Game of Thrones inspired hellhole. For some it's a world of rainbows, bunnies and sunshine. For some it's the place where they can be who and whatever they want. The list goes on and on.
I am dead sure that for a good chunk - if not the vast majority - of players, transgender characters never made an appearance in their games and even if, just as fuels for jokes. Until the very recent years and months, most players didn't even know what modern, "american" transgenderism is after all (myself included).
Which brings me to my next point: The associated implications.
The problem isn't and has never been the fact that Mizhena is a trans-woman.
The problem is what people associate with the topic of transgenderism.
A lot of us non-left-extremists had our fair share of not so pleasant run-ins with self-proclaimed "Social Justice Warriors", most of which ended badly. I myself became target of a witch hunt on Tumblr a few years back, where I openly called out a bunch of people who said that all non-trans people should die. Literally and repeatedly. A few years ago, Tumblr was FULL of posts like these and they usually were widely celebrated.
After openly disagreeing with a statement like this, people lost their proverbial shit. A flood of hatemails came in. People telling me to kill myself, people telling me to leave the fandom, people telling me to delete my account, people telling me that they were disappointed, people calling me a Nazi over and over again, especially after they found out that I am German.
I mean, f*** me for not wanting the vast majority of humanity dead, right?
The entire situation escalated so badly, that people started spreading lies about me (for example, I allegedly tried to break up two "fandom famous" people who were in a relationship [spoiler: I didn't]) and started harassing my friends. One of them even started to physically harm themself because of it.
That was when I ought the person who "lead" this witch hunt to sit down with me and have a talk in private. It ended with me making a long, public post apologizing for my "mislead believes" and stating that I had been wrong all along, yada yada.
I was literally bullied into openly betraying my morals and my believes.
By self-proclaimed Social Justice Warriors.
The very same people btw where actively and systematically bullying other artists off the website who did not openly supported their agenda, effectively censoring art and free speech.
So you should be able to understand why I am a tiny bit squeamish about social justice as a whole.
Cases like these are not the exception. They happen all the bloody time.
Remember Feminist Frequency and Anita Sarkeesian? Yeah.
Of course people are gonna have a negative reaction towards a character like Mizhena, especially in a game series that previously treated transgenderism as a joke. Edwin's Nether Scroll quest, anyone? And the girdle of masculinity-femininity is a tool for literally punishing players for not identifying magical items.
Baldur's Gate is a game that treats sexchange as a punishment.
And you don't think that Mizhena might seem a tad bit out of place as a result? No?
Even a lot of transgendered people and even self-proclaimed SJWs didn't like her.
Arguments like her being nothing more than a token, her being just a tool to make the team look progressive were made. Even going so far that it incidentally "put a giant target sign" on the backs of transgendered people.
Alright, to my next point. This is not a black and white issue.
It's not "SJWs vs. GamerGaters".
There are as many different views and reactions as there are players.
And if you believe that not agreeing with one side of the argument makes you automatically part of the other, then you my friend are an idiot. Plain as that.
The entire issue is as colourful as all of the LGBTQ+ pride flags combined.
I know for a fact that the majority of players don't even really care that Mizhena was included. Some of us were initially put off when meeting her but moved on with a shrug. Some of us were genuinely happy. Some of us couldn't care less. Some of us didn't even find out that Mizhena is trans. But
all of us
- within the active community at least -
had to witness this ugly gross mess of a shitstorm
that took over the forums and the social media.
Baldur's Gate is an old game. Baldur's Gate is a traditional game. In fact, it prides itself on how traditional it is and the fact that it's so traditional is the main selling point for most players today.
This game was around before social issues like transgenderism were openly discussed in the media. So of course the entire topic is bound to be alien and/or off-putting to a really good chunk of the players. Especially those of us who are not from North America.
This might come as a shock to some of you, but Baldur's Gate has fans all over the world, not just in the US of A and Canada. And even more shockingly, the rest of the world only rarely shares the same issues as North America. North America is not the hub the world.
And if you are going to argue that Baldur's Gate and D&D are games from North America, then I have to remind you that these games are almost entirely based in foreign folklore, culture, history, religion, mythology and literature.
Just to make this clear, I am not saying that there are no transgendered people in the rest of the world, that is of course far from the truth. But
each country and culture, treats the topic differently
. For example where I come from, we don't even have a word for "Gender" in our language. The entire concept of gender is either completely arbitrary or solely rooted in sexist stereotypes. Transgenderism is almost exclusively about wanting a physical sexchange to some degree and the majority of people "live at let live". "It's your body, do with it what you want." I have heard of no laws that forbid you to get a sexchange and to change your name and official gender accordingly. At least judging from what I've seen.
And in different countries it's gonna be different again.
To me as a foreigner, the entire topic looks insanely american-centric. And boy, am I sick and tired of how american-centric international media is.
Next point. Beamdog,
you guys handled this entire drama horribly
. I love you and I support you but the way everything went down after release was terrible. You openly asked for better reviews? That was so unbelievably weak of you. You closed every thread on the forums that handled the topic? No wonder that there were a billion threads at all times. People wanted to talk about the topic and not all of them are the "evil GGlers". You simply should have merged all those threads into one and only removed/ altered the specific posts that broke the rules. You openly engaged in the drama on Twitter, even tried to get f***cking Feminist Frequency to get in on it??? I literally cried after I saw that. You guys literally made me cry.
I am so
so
disappointed that you guys
didn't show the farsight and delicacy that hot button topics like transgenderism need and deserve
. The term "unprofessional" doesn't even begin to cover it.
If I wouldn't know better, I'd say everything was an elaborate marketing stunt to make the news. Every publicity is good publicity, am I rite? (Sarcasm)
Now let's get to the only thing that
should
have mattered. Mizhena's character and dialogue.
She is not well written.
No matter how I look at her.
First of all, the name thing? How/ why would Charname notice that she has a weird name? Everyone in this world has a weird name. That is just how this genre works. She doesn't even have the weirdest name in Siege of Dragonspear, that award goes to Fenster (german for "window").
Second, the part about Mizhena just straight up telling you that she is trans. In reality a lot of transgendered people are very closeted about it. A lot of them don't like to talk about it. I certainly have never talked to anyone who just openly told a complete stranger without reservations. It would have been so much better if some other character would have pointed it out or if the reveal would have been later in the game.
Like, okay, here are some ideas. I am not saying these ideas are good ideas, but they are definitely better ideas than what we got. Maybe she could have gotten a letter from home, where one of her loved ones brings up the topic one way or another. Maybe she could have been wearing the girdle of masculinity/ femininity and Charname could have picked up on that. Maybe (if she is not physically transitioned/ doesn't look traditionally feminine) another NPC could have misgendered her and she could have shown her disdain for that.
I mean, Mizhena did get some good moments. I really cracked up when she loses her shit during the thief guild quest. I also thought it was clever to incorporate her in the Talos shrine quest (my favourite quest in SoD, btw).
Anyway, the problem is, that Mizhena's lack of quality writing just ads up to the perceived tokenism.
I am still upset that Mizhena was the cause for such disproportionate drama, especially about all the personal attacks Amber had (and probably still has) to go through.
But for all the bad things that happened, there also was one good thing. The massive uproar lead to just as massive
transvisibility
. People started talking about the topic. People started to become more aware. It's a small win, but a win non the less.
Either way, I am looking forward to see what the team is gonna do with the promised update on Mizhena's character. I am also really glad that David Gaider is on board now, because he has proven time and time again that he knows how to write delicate topics like these (thank you for Krem and Dorian. Seriously, thank you.)
To wrap things up, here are two videos I'd like you to watch.
Rantasmo's take on Mizhena (I don't agree a 100%, but he brings up some very good points) and the Nostalgia Critic's Ghostbusters 2016 review (different topic, equal situation).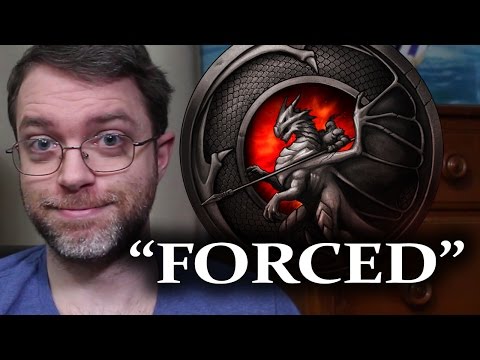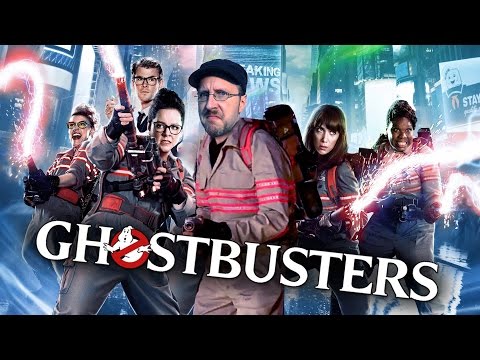 Thank you all very much for reading and your time.
This discussion has been closed.