After about a dozen attempts, Tazok and his entire camp lies dead at the hands of my half-orc FMT. Goddamn...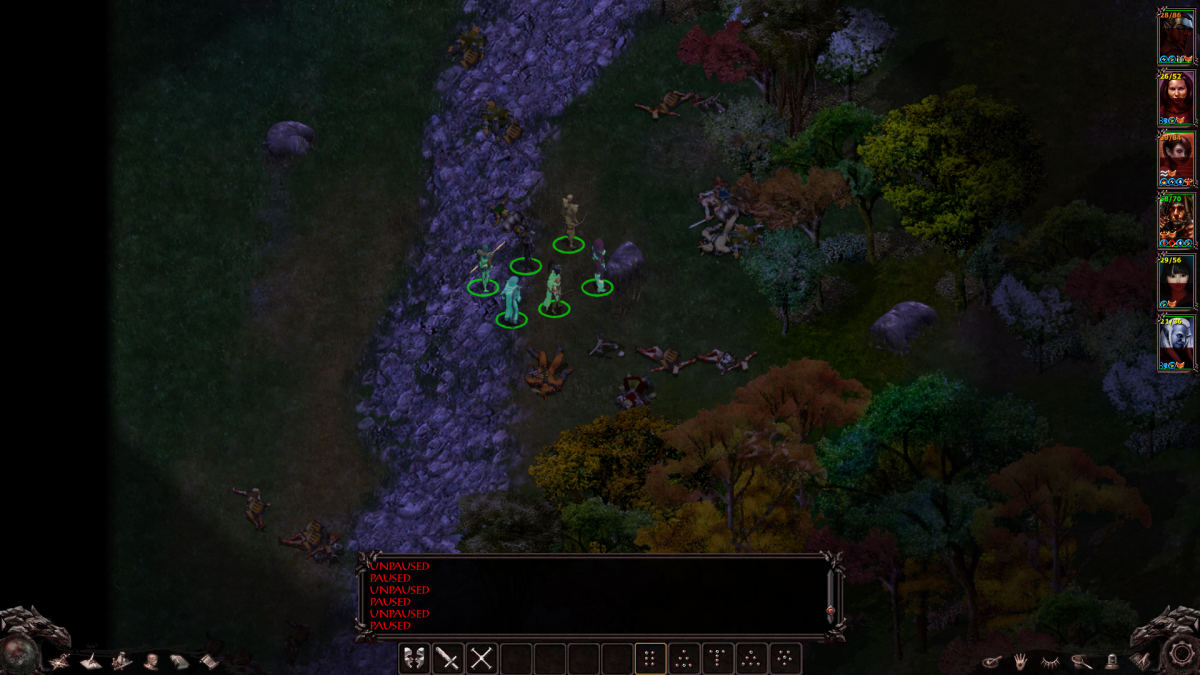 Because I have Kivan I couldn't kill the party in the tent then fight the bandits outside separately, and I had to kill Tazok as well. Not that I'm complaining since that gets me an extra pair of Gauntlets of Weapon Expertise. He went down like a chump anyway.
I was pretty overleveled (if you can't tell from the hit points) but I don't think it would've made that much of a difference aside from maybe losing a couple of party members. I used about 8 Webs and spammed the hell out of the Wands of Fear and Monster Summoning. Baeloth was definitely the hero of this battle thanks to his access to Web and Haste.
The closest attempt I managed, directly before this one, my computer
*AAAARRRRGGGHHHH-*
overheated. I'm almost certain I would've gotten it if that hadn't happened, but I had to go and simmer off for about half an hour due to the frustration I had built up before getting this clean victory.
Davaeorn is next. Wish me luck. I have enough trouble beating SCS Davaeorn alone.
Fun Fact: I had forgotten all about Baeloth before I entered Larswood and decided to pick him up because, what the heck, I had a free space so I might as well. He ended up being invaluable in enabling the victory. I'm actually reluctant to replace him now.