Right now there is plenty of speculation about BGIII. The developers give us little info. Swen Vincke of Larian is especially elusive, but there are bits of information in their interviews so I will put the news I found in media in this thread so we can read all about it and discuss.
New Baldur's Gate III Interview at E3 2019: We chat with Larian CEO Swen Vincke and D&D Dungeons & Dragons Creative Director Mike Mearls about Baldur's Gate
https://www.rpgsite.net/interview/8677-baldur-s-gate-iii-interview-at-e3-2019-we-chat-with-larian-ceo-swen-vincke-about-baldur-s-gate-and-partnership-with-wizards-of-the-coast
Among other things and despite the infamous vagueness of Sven Vincke, in this interview, they said that the 5e mechanics of "advantage" and "inspiration" could be part of the BGIII game.
https://www.dandwiki.com/wiki/5e_SRD:Advantage_and_Disadvantage
https://dnd5e.info/beyond-1st-level/inspiration/
Two statements that make me shiver:
MM: "Our idea is that you can change things,
even lore
, as long as you show and don't tell why it might be changing"
Swen Vincke: "Well...we're going to show the combat rather than talk about it. The decision has been made and we're obviously in production, but we want to show the entirety of the game including what it looks like and what it plays like all in one go.

...But also good things:
"We're evolving from Original Sin II. We're basing ourselves with a bigger focus on the party. You need to gather your party, right? At the relationship level, we probably could have done more in Original Sin II, and relationship between players and the actual party was a very big focus in Baldur's Gate".
Edit: Another bomb Swen Vincke throw at us is that
the Mindflayers are not the main adversaries in BGIII: they hinted that the mindflayers are somehow victims, have complex motivations, a tragic story and are slaves of a greater power. Interesting perspective.
https://metro.co.uk/2019/07/01/baldurs-gate-iii-larian-studios-interview-we-want-to-create-the-state-of-the-art-in-rpgs-10094263/



SV: you don't have to know anything about it to appreciate what it [Mindflayers] is, right? It's got tentacles, it's got psychonic powers. And it also has a tragic story. It used to have an empire that spanned the astral plane and it lost everything. And now it's hiding in the Underdark and being hunted by this race called the Githyanki, who actually make it their life's initiation rite to go kill one of these mind slayers, take the head and bring it to their queen.
[...]
SV:what I told you about the mind flayers, they have a very good reasons for doing what they do, right? It's not just doing it to be evil. And that makes for better storytelling. MM: Yeah, understanding the motivations makes a big difference. They might be alien monstrosities but you can understand them as characters. Why do they inflict these awful things on humans? Well, to them humans are just these barely sentient apes. They don't think of them as anything else. SV: And then to realise that they're slaves themselves…

MM: And that's the sort of thing that's buried in the lore, that they're actually a puppet of something else. GC: Are the mind flayers the main bad guys in the game?

SV: They're not the main bad guys, they're… part of the overall plot. But they're not the main plot. We showed the trailer to show the tonality of the game, to show the production values, and also for showing that we were going to go further than what you would expect. Because we did put the Nautolids in on purpose because that's actually a component from a campaign called Spelljammer, which hasn't got an equivalent in fifth edition yet.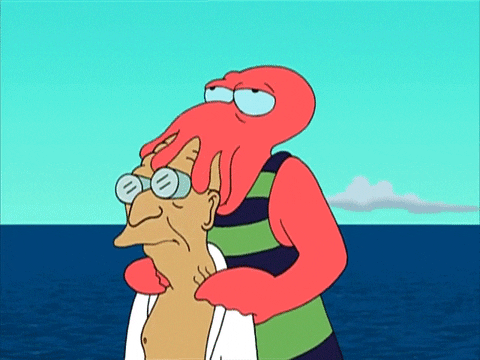 Edit 02.07.19:
Also about how do we play the game itself, it seems that right now there is only versions planned for PC and Stadia.
RPG Site: Does Stadia mean Baldur's Gate III will be able to be played via both touch and a controller?

Swen Vincke: We are going to have controller support, just like we had for Original Sin I and II. The Stadia has a controller and if you plug in a controller for you PC version, be it GOG or Steam, it will automatically switch over to it.

RPG Site: Are there any plans for Baldur's Gate III to come to other consoles at some point?

Swen Vincke: PC and Stadia are the only things we're focusing on right now.

GC: All right, so just to clarify, you haven't said anything whatsoever about the game? Is that right? SV: It's single-player and co-operative multiplayer…
Mike and Swen strike back in a Podcast for Kotaku
https://kotaku.com/the-ranger-class-is-getting-some-changes-in-d-d-and-ba-1835659585
Swen said they "picked the canon WOTC ending of bg2 " in 24.05 . The canon ending is that the baalspawn was a mercenary called Abdel Adrian that chose to forfeit divinity.
https://baldursgate.fandom.com/wiki/Abdel_Adrian
In this podcast, they also semi-confirmed the wish spell but also stated that some spells were banned. They use a three-color-coded list of spells. Green is good to go! like magic missile. Red is "never gonna happen". He didn´t enter into specifics but they said that is High-level stuff. Wish is accepted because it has a role in storytelling. 38.15
Edit 06/07/19 :
https://www.gamestar.de/artikel/baldurs-gate-3-erstes-gameplay-video-gamescom-kampfsystem,3345782.html
https://www.gamestar.de/artikel/baldurs-gate-3-preview-early-access-kamera,3345543.html
In the interview, Swen stated combat is not up for debate. Also said BG3 will only have 1 combat system but he didn't say which system. He also stated that it could be neither TB or RTWP.
Gameplay will not be shown at Gamescom either.
BG3 will have Early Access like DOS 1+2!
Edit 07.07.19
In this interview, Swen is still very vague about details, but he also stood by his position about that they are going to do something innovative in combat, but you will have a recognizable setting and classes; about the multiplayer and that the future is in cloud-only platforms like Google stadia. Just remember that right now there are no bg3 port planned for consoles.
https://wccftech.com/larian-studios-interview-innovating-baldurs-gate-3/
The BG3 game will use Larian´s Divinity engine 4.0 (DoS EE was 3.5) and that you will have 5e classes and subclasses. The game will be longer than DoS2, approximately 100 hours.
https://fextralife.com/baldurs-gate-3-interview-with-larian-and-wizards-of-the-coast/
Ed: 09.07.19 Another interview with Sven Vincke, CEO of Larian and Mike Mearls of WoTC. This time they fall on how they view D&D and their future implementation on BG3, without going into detail.
https://www.denofgeek.com/us/games/pc-gaming/282096/baldurs-gate-3-dungeons-and-dragons
In this interview they confirmed something that we already know: Baldur´s gate III will be the sequel of the PA of WoTC "Baldur´s gate: Desdent into avernus" and possibly "Murder in Baldur´s gate", events that happened more than 100 years ago from the first game
https://www.polygon.com/2019/7/4/20677851/dungeons-dragons-baldurs-gate-3-timeline-universe