Dark Dreams of Furiae - a new module for NWN:EE!
Buy now
[v1.61] Drake, a human priest of Tyr NPC for BG:EE and SoD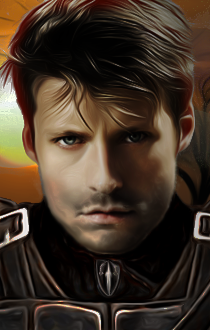 Introduction
A rather crude, cynical and sarcastic cleric of Tyr who serves the Order of the Radiant Heart in Amn, sent to investigate the iron crisis. You'll find him drinking in the Burning Wizard inn of Beregost, seeking adventurers for the task of eliminating the mad priest Bassilus. He's a man of many vices and often blasphemous, but is regardless devoted to justice and a strong hatred of all things evil.
Race:
Human
Class:
Priest of Tyr
Alignment:
Neutral Good
Strength:
17
Dexterity:
16
Constitution:
16
Intelligence:
15
Wisdom:
15
Charisma:
10
Mod includes:
– One new party member, voiced by BillyYank
– Plenty of dialogues with the PC throughout BG1 and SoD
– Banters with every joinable NPC
– Small quests in BG1 and SoD
– A romance with a non-evil PC of any race or gender in SoD with 16+ Charisma
Post edited by AionZ on