[Mod in progress] Skyfire – Modification for Baldur's Gate II
Acifer
Member
Posts: 141
Skyfire – Modification for Baldur's Gate II
The time of the Genies in southern Faerun seems to be long gone. But there are rumors that their spirits are still there, trapped in an ancient artifact and eagerly waiting to be freed by the fulfillment of an ancient prophecy. Will you be able to reverse the prophecy and save the Lands of Intrigue from a second Era of Skyfire? About the mod:
Skyfire is a quest modification for Baldur's Gate II (both the Vanilla and the Enhanced Edition). It adds a new adventure to the SoA part of the trilogy and will be accessible right from the beginning of the game.
Trailer: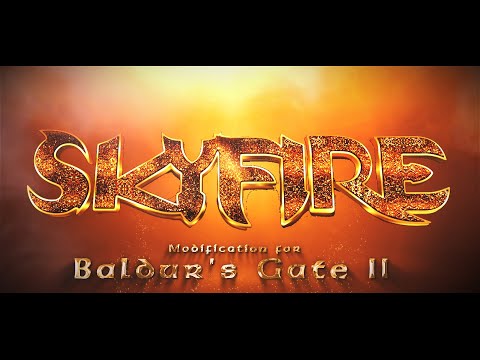 Screenshots:
Features:
• A new, epic storyline based on the rich history of the Lands of Intrigue
• more than 50 new designed areas – explore the Calim desert, the Mythal-cloaked city of Myth Rhynn, the vast Spiderswamp, a frozen island and many other famous or infamous places in southern Faerun
• New monsters like the Will-O-Wisp, Orglash, Vrock and Slaad will try to make life miserable for your party
• New unique items
• A new travel system using the airship in Waukeen's promenade
• Many opportunities for in-depth role-playing for experienced players
Current state of the project:
• About 80% of the modification is finished
• All area graphics are done
• At the moment I am fleshing out the quest lines, the main quest will soon be ready to play in Vanilla BG2
• Once Beta testing of the German version (my native language) will be done, I will switch to the English version (and might need a lot of help translating the whole project).
• Why am I announcing this? Because I might need help, ask Enhanced Edition-specific questions and would generally be happy about suggestions and feedback.
More Screenshots:
https://www.deviantart.com/aciferbg/gallery/79435070/skyfire
Many thanks to
@Isewein
for helping me with the trailer and to Maus, Lumorus, Taimon, Morywen and
@jastey
for help and ideas
Skyfire is a fan-made, free, non-commercial modification for Baldur's Gate 2.
Post edited by Acifer on