Dark Dreams of Furiae - a new module for NWN:EE!
Buy now
The Nightmare Mode (Legacy of Bhaal) Thread
Post your Nightmare Mode experiences here, from challenges to fun moments.
Here's me killing Niz, the Black Dragon in Suldanessellar.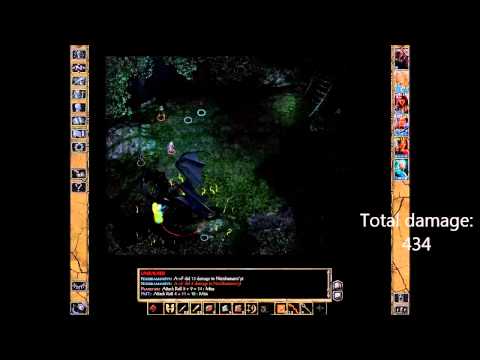 Party
--------
FMT
Berserker 7/Cleric
Kensai 9/Mage
Inquisitor
Assassin 9/Fighter
Sorcerer
Apparantly Nightmare mode gives monsters 3 * Normal HP +80, so he should have 680 HP. I managed to deal 686, so that's pretty accurate. The reason I used such cautious tactics was to ensure easy tallying of damage.
Post edited by FinneousPJ on