What is a role playing game? A game who focus on playing a role, making decisions on how your character will be, impacting people around you, etc. If you always play with a generic androgynous teenager with an oversized sword in the same hero's journey to save the world, and can't decide anything, then you are not playing a RPG game. Many people say that wRPG tends to have poor story, it is partially truth. Most modern wRPGs have bad story. But classics are different.
Arcanum is a traditional fantasy universe under a industrial revolution. Gnomes, Elves, Humans, Orcs, each race react in a different way and in a part of the game, you see undeads being used for mass production. A undead is the perfect worker. No pauses, no salary, no wages, no fatique, is litearlly 24/7 hours of cheap labor. If it is ethic or not is up to the player decide. And on VtMB, each vampire clan have his story and a playtrough with a Tremere character and with a Nosferatu character are completely different. The devs even added unique dialog options to Malkavian, "vampires" cursed with insanity. Not to mention Witcher and Dragon Age Origins.
In fact, i never saw mature themes on jRPG "story rich" games. When i means mature, is not necessary fan service, if you play Dragon Age Origins as an elf, you will suffer racism in the game. Even slavery elves suffer on the game and they you can choose what to do with the responsible...
Mount & Blade barely have any story and is a RPG, in fact an amazing sandbox RPG. Instead of a world of only filler content, actions have consequences on M&B. Raid a village have consequences, take a city, trade, etc too... And you can't be a bad of "grey" guy on jRPGs. Most people aren't 100% good or bad. Be able to be a racist elf on Arcanum who hates any non elf is possible and have consequences in story, party members and NPCs around you. Also, if having story or a role to play, make a game RPG, than almost everything is a RPG, from God of War to Call of Duty. Here is a video who talks more about jRPGs.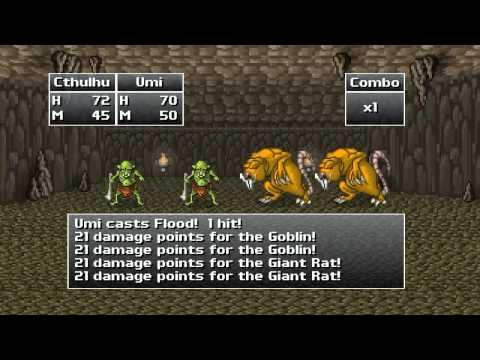 At 2:00
"Visual novels tends to have way more RPG elements than jRPG"
And he is right. Mentioning a comment on his video
comment from shadow0106 on video above

I grew up playing j-rpgs in the 90's and early 2000's on ps1 and ps2 (on my teenager years), but as soon as i grew older and began playing games exclusively on pc, and got to know better real rpg games like Baldur's Gate I and II, Planescape Torment, The Witcher franchise, Icewind Dale, Neverwinter Nights series, Dragon Age Origins, etc, i just finally realized that j-rpgs can't be considered rpgs at all (yes, i've played tabletop rpgs before that, but until that point i hadn't really stop to think if j-rpgs could be considered rpgs or not), after that i couldn't really play the majority of jrpgs anymore, because the overused anime art style (only a few japanese developers dare to put aside that anime art style and make something really unique) and boring turn-based combat systems never changed
I an different. Always was a PC game, played a little ps1/ps2, but PC was always my main platform. The first RPG that i have played was Might and Magic VII. When i played FF 7 tanks to a friend who recommended the game, i wasn't able to pass the first CD and become bored pretty quickly.
"Bioware developer says JRPGs are not RPGs."
Talking with Strategy Informer about the upcoming release of Star Wars: The Old Republic, Daniel Erickson, Writing Director for Bioware said that Final Fantasy XIII isn't an RPG. This was in reply to a question about the main staple of The Old Republic being its story, and how the game might be affected without good game play to support it, much like Final Fantasy XIII was.

"Well, before I address the main point I just want to take a slightly more controversial route: You can put a 'J' in front of it, but it's not an RPG. You don't make any choices, you don't create a character, you don't live your character... I don't know what those are - adventure games maybe? But they're not RPG's." said Erickson."
source
http://www.ign.com/boards/threads/bioware-developer-says-jrpgs-are-not-rpgs.453131195/